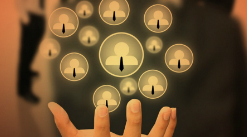 Generating and converting leads is one of the most essential elements of running and managing a successful real estate business. You can generate many successful leads for your business in real estate if you get three core pieces of the puzzle together. These include:
A Successful Mindset: You can be attractive to a seller only if you appear confident, knowledgeable and trustworthy. Make sure you understand and practice what you are talking about. Equip yourself with the ins and outs of your business. Your confidence in yourself will boost the seller's confidence in you.
A Motivated Seller: This is the only way you can generate business. The key is to understand what motivates people. Common motivations include:

Foreclosure/Pre-foreclosure: These include people who cannot make payments or are afraid they will not be able to continue making payments in the near future. Some are already sixty to ninety days late. With a foreclosure looming, they are extremely motivated to make a sale.
Divorce: People undergoing divorce are going through a painful period of their lives and they want to get done and be over with the property sale as soon as possible.
Out of city landlords: These people usually, do not have the time to deal with property issues especially if they are dealing with evictions. They are in need of somebody who would take care of everything for them. As long as they get some return on their investment, they are basically willing to let somebody else take the lead.
First-time buyers: These are newbies who are daunted by the whole process of buying a property. They are easy to convert especially if you offer an easy to understand/navigate sale solution.
Expired/Cancelled/withdrawn listings: These could turn out to be the hottest leads especially if you know how to find and connect with the owners. You could always choose to pay for lead generation software to save time on research.
A Sound Marketing Strategy: This is definitely a no-brainer. No matter how skilled you are and how much experience you have in your field, you cannot possibly succeed without a sound marketing strategy. Your marketing strategy should focus on helping you reach motivated sellers. You can mail them, cold call them, call "sale by owner" ads or network for referrals in a consistent and systematic manner. Put in the effort to make it personal and relevant. Use your marketing activities to connect with the right customers.
The above mentioned tips can help you generate leads for your real estate investing business and to expand your customer base.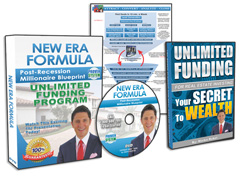 Request FREE Funding Kit and Discover How To Legally Bypass Banks And Gain Direct Access To "No-Credit-Required" Funding You Can Use To Achieve Your Financial Freedom... Start Now!