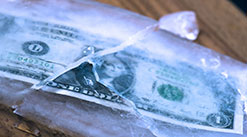 When dealing with motivated sellers, it's incredibly important to remember this one simple fact: that they want to close the deal just as badly as you do.
If you do make an effort to prospect for motivated sellers in your area, you first must understand that you'll be meeting people in all kinds of situations. From foreclosures, to divorce, to deaths in the family, there are many reasons why a person would be motivated to sell a property quickly, even if that means selling at a lower price.
To wrap up deals efficiently, you'll need to make quick and meaningful connections. Here are a few keys to breaking the ice with sellers and sealing your investing success.
Listen
One of the most useful things you can do in this situation is to listen to the seller's story. Ask all the questions you can think of to learn more about why they are selling the property, what events or circumstances led up to this point. Show that you understand the other person, and counter with information and plans that you think they will agree with. That's what being a good listener is all about.
This is such an important moment in connecting with your motivated seller and closing the deal. Without truly listening, you won't be able to respond in a way that respects the seller's emotions.
Negotiate
Though distressed or otherwise motivated property sales tend to be low-hanging fruit for real estate investors, compromise will probably be necessary at some point in the transaction. An important fact to remember is that these types of sellers will be relatively easy to negotiate with.
One example of a compromise you might have to make is if you find a buyer for the property, but their offer is slightly lower than the asking price. You'll have to focus on their priorities. Use your knowledge gained from previous conversations in order to make the seller comfortable with taking the offer.
Be Efficient
After your initial talks with the seller, handling the remainder of the deal should be done as expediently as possible. A motivated seller will absolutely want to unload the property as soon as possible, and without having to hash out all the details themselves.
Remember – the motivated seller is motivated primarily by a desire to close the sale quickly and without losing out on too much of its value. Accomplish these simple things, and clients will love you.
As an investor, locating and engaging with motivated sellers can guarantee higher profits on property flips and other types of deals. It requires a bit more work, and more personal touch than simply buying and selling a home. Learning the interpersonal skills involved will make you a smarter and more successful real estate investors.
For more tips on dealing with motivated sellers, refer to some of my related posts on this topic.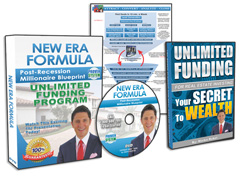 Request FREE Funding Kit and Discover How To Legally Bypass Banks And Gain Direct Access To "No-Credit-Required" Funding You Can Use To Achieve Your Financial Freedom... Start Now!