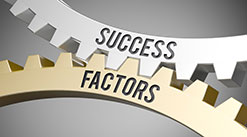 Feeling confident in your capabilities as a fairly new investor? Though you may see quick financial returns upon starting your real estate investing journey, it's always important to hone your skills and stay critical of your performance to improve.
Not all success comes quickly or easily! Though, you do have the potential to change your life through real estate investing, as long as you make a conscious choice to dedicate yourself to the craft. You can grow at your own pace; however, it's always advisable to develop some type of evaluation system for yourself, with metrics, to stay accountable to your personal and professional goals.
Read on to learn about some factors that may be affecting your work performance under the surface.
Level of Expertise
Continuing your long-term real estate education is imperative to success as a real estate investor. With markets constantly fluctuating, one can never truly "know it all" and it's important to understand not only the changes in the real estate landscape you are in, but also why they are happening and how to make projections as to which way the market will lean next.
Though you may feel like an expert after closing your first few deals, the truth is that even the best investors are always learning. Don't wait for a failure to sideline you – take an interest in your own skills and education.
Work Ethic & Efficiency
How fast are you at closing deals? Do you know your numbers when it comes to the rate of success for your cold calls? How many new properties are you prospecting and personally seeing each month? All of these are metrics that tend to fall by the wayside when investors don't concentrate on the bottom line and how they can push their limits further.
Working yourself to the bone does not make for an especially satisfying career, especially when you have no real system in place to analyze your efficiency and results. Calculate what you're spending the most time on in your real estate business, then tweak your schedule to increase your productivity.
Connections
You'll hear this adage often when working in the real estate field: "Your network is your net worth." What this means is that the opportunities you will receive during your career are directly proportional to the number and quality of personal and professional contacts that you keep.
Finding funding for your next investment could actually hinge on the people you know – so get out there and rub elbows with the best real estate professionals in your area.
Whichever tenet of your professional skill set you choose to focus on, just remember it's important to continue growing and evolving. It takes self-discipline to be an entrepreneur, especially in this field. There is no rulebook for all real estate investors – only the systems you put in place for yourself.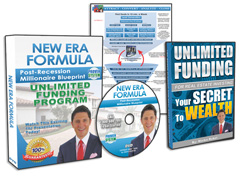 Request FREE Funding Kit and Discover How To Legally Bypass Banks And Gain Direct Access To "No-Credit-Required" Funding You Can Use To Achieve Your Financial Freedom... Start Now!