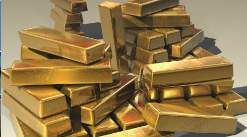 We all have dreams of making it big, of reaching new heights and of acquiring wealth that would give us a comfortable life in the years to come. You should dream as such! However, dreams don't just manifest from nowhere. You've got to think a certain way and take action to experience a wealthy lifestyle.
Here are 10 easy tips to help you get rich.
Start at a young age. If you want to be rich, you need to set that goal at a young age. This means that you need to get into the habit of saving, investing and budgeting at a very young age so that you can keep your expenses in control and maximize your savings and investments.
Make investing your focus: Rich people usually don't confine themselves to a 9 to 5 job. They have bigger goals and bigger aspirations and they achieve these goals through smart and intelligent investments. Find your calling and then put all your efforts into investing right and making your investments grow.
Don't put all your eggs in one basket: It is always a bad idea to put all your eggs in one basket. Always keep a diversified portfolio so that you can spread out your risk and minimize your exposure.
Keep good company: Spending time with like-minded people is both stimulating and worthwhile. When you associate with people who share your goals and aspirations, it is much easier to be motivated to succeed and achieve more.
Keep learning: There is no time-limit to educating yourself or acquiring knowledge. Keep on reading and educating yourself. By doing so you will always be up-to-date with the latest theories, trends, and philosophies.
Learn from your mistakes: Nobody's perfect. Not even millionaires and rich people. We all make mistakes, but the only difference is that successful people learn from their mistakes. If you want to make it big, you need to know when you've made a wrong decision and you need to know when it's time to change course and follow a new approach.
Be innovative and creative: The most effective way of becoming rich is to do something that is daringly different. And in order to do something that is different, you need to be innovative and creative. This is certainly one thing that will set you apart from others.
Follow your values and stay ethical: It's easy to get rich through illegal schemes and scams. But that's not the way you should go. Never compromise your morals and values for money. Achieve success and financial freedom but do so within ethical boundaries.
Keep your credit in check: It's easy to burden yourself with debt when you have big dreams. That could be a big mistake. Never over-extend your credit. Only take on debt that you know you need to reap a profit. Always be smart when making financial choices.
Be honest: An honest person is more likely to be successful. When you have honesty and integrity, you automatically command respect and when you command respect you automatically build a reputation. People will automatically come to you and your business will prosper as long as you do things honestly.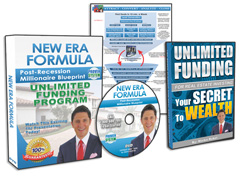 Request FREE Funding Kit and Discover How To Legally Bypass Banks And Gain Direct Access To "No-Credit-Required" Funding You Can Use To Achieve Your Financial Freedom... Start Now!