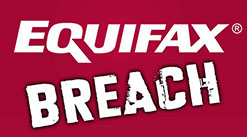 One of the largest data breaches has occurred at Equifax, one of the largest credit reporting companies, and identity theft experts are quite concerned. They have every right to be, as an estimated 143 million consumers' personal information has been stolen. This includes Social Security numbers, credit card numbers, and addresses.
This is the huge breach that everyone's been anticipating for a long time. This is the kind of breach that will make an impact on consumers around the nation. What is the big deal? How will the breach affect Americans? Identity theft experts don't exactly know how awful the consequences will be, but they do know that the thieves will use people's information to acquire new credit card accounts, new loans, and even mortgages.
Will this affect those trying to get a mortgage?
There is a very real chance that thieves will use personal information to acquire a new mortgage or refinance an existing mortgage. Can this hurt you if you're seeking a mortgage? It sure can. When a loan officer looks at your income to debt ratio, and sees significantly large debts under your name, you can be denied the loan. When you do a little digging, and find out you've been hacked, you'll then have to prove to the lender that the bad debts aren't yours.
How to protect yourself 
It's likely that this data breach has caused a great deal of anxiety for many people. One thing that Equifax has done is direct people to their website so you can see if you are one of the consumers that could be affected.
If you haven't done this, go to this website and put in your information so they can let you know if you've been affected.
https://trustedidpremier.com/eligibility/eligibility.html
If you have, consider calling the major credit reporting companies and put a freeze to your credit. You can call them or you can do so online. If you put a freeze on your credit, you can still use your credit cards, but you'll put a stop to those who try to check your credit score because they'll need your permission first. This helps prevent the bad guys from opening credit cards or getting new loans in your name.
Equifax: 800-349-9960
Experian: 888‑397‑3742
TransUnion: 888-909-8872
Monitor your credit score
It's also a good idea to keep tabs on your credit score. Equifax is offering a credit monitoring service for free for those who have been affected. Simply go to their website and fill out the information, and you receive an email with further instructions on how to sign up.
Due to the Equifax breach of information, there may be additional vetting procedures that loan officers use to be sure that the loan applicants are legit. This could slow down the mortgage lending process. Keep this in mind if you're seeking a mortgage loan.
This huge cybersecurity breakdown is certainly alarming, and no one knows exactly the scope of the repercussions that will come in time. Because the thieves got so much information on so many people, the dangers could very well be for a lifetime.
If you have not checked to see if you were affected by the Equifax breach, go here and do so now.
https://trustedidpremier.com/eligibility/eligibility.html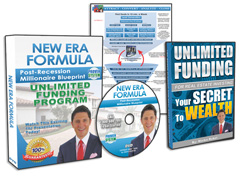 Request FREE Funding Kit and Discover How To Legally Bypass Banks And Gain Direct Access To "No-Credit-Required" Funding You Can Use To Achieve Your Financial Freedom... Start Now!