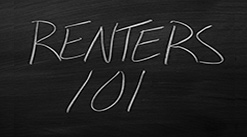 Our office has been receiving a lot of questions from students who are buying a new home, but are considering keeping and renting out their current home. In this short article, I'll outline the simple steps to renting out any property.
Here we go:
1. Get the house clean and in working condition. Make sure the property is very clean since it will rent much faster. All the appliances, HVAC, etc. must be in good condition. Also, make sure the house has some curb appeal so people are attracted to it. It does not have to be perfect but at least it should look good and you'll get some people to pay top dollar.
2. Advertise the property for rent in Craigslist, the local newspaper, "for rent" websites; list it on the local MLS rental section using a friendly agent. Make sure the rent is priced right. No sense in trying to get an extra few dollars out of it as it sits empty. Check rents by going to Craigslist and comparing rents for similar properties; or get a friendly agent to pull some rent Comps for you. You may want to price a hair under the competition to get it rented fast. There are some websites to check rents like "rent-o-meter.com" or "rentrange.com"
3. Find out from the perspective tenant
When are they looking to move
When is their current lease up
Are they living in the area now or new to area
How many people will be living in the house
Do they have any pets (even if ad states NO pets, still ask because many people overlook the ad details)
What are they currently paying for rent (gives you some insight on what they can afford)?
How many drives and parking spots needed – some neighborhoods have restrictions on cars being parked in the street.
4. Set a few dates to show the property and avoid going out to the house for every person that wants to see it. This will create scarcity and rent faster. Anyone interested must fill out an application which I do not charge a fee for until we run a credit check.
5. Run a credit check on the person to find out what their history of payment is. Not looking for perfect credit but ability to pay. However if the person has 10 accounts and 10 in bad standing then that is a warning sign. I am only running credit on those I think will be good candidates and saying sorry to the rest.
6. The first person that puts the deposit down gets the property (and has passed the credit check). This avoids any issues of people saying discrimination etc.
7. The new tenant must sign the:
"Standard" lease agreement – they must initial each page and sign and date the last page.
Sign the smoke detector agreement which states that they will make sure that the smoke detectors are in working order.
Sign the fire extinguisher agreement
Must fill out and sign the pet agreement if applicable with non-refundable pet deposit.
Fill out and sign a "move-in" and "move-out" agreement during the final walk-thru. Or have them complete it and fax it back to us within 1 week. If not returned then we assume the property is in perfect condition.
Sign up for "ClearNow" or another 3rd party payment provider for ACH deposits and avoid having to collect checks.
8. The new tenants should have all the utility bills (power and water, etc) in their name before moving in or scheduled around the date of move in. Give the tenant a list of the phone numbers of the power company, water, cable, and garbage pickup in applicable, etc.
As you can see, the steps are simple, but you should be thorough to get the best tenant and the best rent.
And to end, let me share what I learned the hard way… "The vacancy is always better than eviction!" – don't rush and verify income, employment, etc.
NOTE FROM THE EDITOR: Marko Rubel does not recommend having any rentals in the first few years as a real estate investor. When you go through our training, you will learn why that is. Marko will share better, safer and more profitable alternatives, where you still benefit from appreciation and receive tax benefits.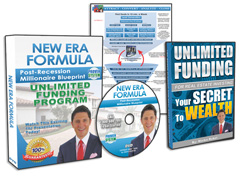 Request FREE Funding Kit and Discover How To Legally Bypass Banks And Gain Direct Access To "No-Credit-Required" Funding You Can Use To Achieve Your Financial Freedom... Start Now!