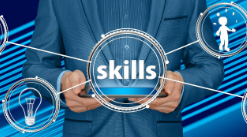 Successful investors have a few tricks up their sleeve. If you are able to harness some of these skills, you can be successful too.
Patience
A successful investor is patient and knows that sometimes profit can take a little while. This can be a hard skill to adapt, but if you are an impatient individual, really work on yourself. You can learn to be patient.
Keep Track of Trends
Trends can be moneymakers. Successful investors follow them closely and take advantage of them when necessary.
Learn from Mistakes
Mistakes are an opportunity to learn. Remember which investments did poorly and which did well. You will learn from your investment mistakes and make better choices in the future.
Strong Financial Background
Investing takes research and time. Learn as much as you can about finances before jumping into the investment world. For many, this means years of college, book-reading, and working in other parts of the field.
Discipline
Be strict with your investments. Making money is the primary goal when it comes to investing, and if you are not strict with your money, you may start to lose it quickly. Thoroughly research every investment you make before you even consider putting money into it.
Persistence
Even when outcomes look bleak, successful investors will remain positive. If you stick with a long-term investment and persevere through the hard parts, you're more likely to be successful than someone that is always on the lookout for "hot tips".
Focus
Investors must have a strong sense of focus, because without it, there is no way to achieve your goals. Focus on what you want out of your investments, what your expectations are, and when your deadline is. This will put you on the path to success.
Investment Strategy
Without a solid investment strategy, there is no way to become successful as an investor. Figure your strategy out, determine why it is best for you, and implement it whenever you make a new investment. Inconsistence will only lead to confusion, not only for yourself, but for those that want you to invest in what they have to offer.
Always Learn
Learning is the most important aspect to investment. The world of investors is ever-changing, and you need to be able to keep up with it. That means you need to read articles to see what is going on, you need to learn what type of investments are doing well and which aren't, and most of all: you need to learn to adapt to the market no matter what.
It can be frustrating when one of your investments doesn't go as planned, but you can't let that get the best of you. To be successful in such a field, you need to remain calm and have control of your emotions. Emotional control will keep you from making poor investments because they appeal to your emotions. This is pertinent if you want to be successful.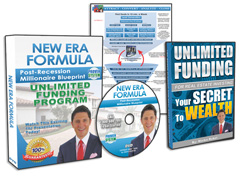 Request FREE Funding Kit and Discover How To Legally Bypass Banks And Gain Direct Access To "No-Credit-Required" Funding You Can Use To Achieve Your Financial Freedom... Start Now!