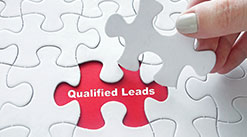 If you market to anyone in foreclosure you are going to get leads. But remember leads are NOT deals and you will need to become a pro at figuring out which ones are great leads, good leads and a "waste-of-time" leads. It is IMPORTANT to understand:
Not ALL LEADS are Created Equal
The following are ways to collect, evaluate and screen leads
Basic Lead Strategies
Establish a method of pre-screening and pre-qualifying leads
USE a 24-hour recorded message
Live answering service
Using a Website is

Efficient and Profitable
Have all your marketing drive prospects to one or a few websites
Have your website QUALIFY ALL prospects automatically
Have Website have audio/video testimonials from previous sellers – BUILDS TRUST
Have form for all prospects to fill out

REQUIRED info before they can hit send form
Design questions to get qualifying info, AND disqualifying facts

Tell me WHAT they owe and to WHOM
Show HOW motivated they are
WHAT their reason to sell is
If they write a lot on this answer = they want to tell story = put at top of pile
Be a GREAT listener = builds relationship with the Seller = EASIER to negotiate
If they say, "I'm not taking less than the full value of my house" = bottom of pile = but contact many months later
Contact them within 48 hours
Do NOT tell them that you will make an offer
REMEMBER – Analyze the DEAL – Through the ENTIRE Process
IN OTHER WORDS – Know when to Hold 'em and Know when to Fold 'em – In other words – knowing HOW to EXIT a DEAL is as IMPORTANT as knowing HOW you should BUY
Basic Exit Strategies
Depending on the EXIT Method you chose will determine how you do things from the beginning – EACH has their own risks and implications
Flip the property to an investor
Reinstate foreclosure and retail to a bank loan BUYER
Reinstate and sell by Owner Financing
Reinstate and RENT the house
Ways to construct a Foreclosure DEAL
Acquire an Interest.

Purchase Contract or Option Agreement

NO legal title
Profit by selling your position
Foreclosure threat
Rigid timeline
May have no equity = short sale which lasts 4-8 months
Acquire Ownership

BY – Bringing the Loans Current
Buy property – take over existing debt = subject to purchase = STOP foreclosure process by using CASH LOAN = legal deed owner
Earlier in = less cash to reinstate the loan
Acquire Ownership

BY – Paying Off the Loan
Get full ownership from deed of legal title = paying off the existing loan as conventional purchase = NEW LOAN pays off OLD LOAN
Acquire Ownership

Without Stopping the Foreclosure
Get deed and ownership by subject to foreclosure threat and time line.
IMPORTANT – Seller agrees in writing!

SELLER needs to understand
Foreclosure avoided is if you can find a buyer prior to foreclosure sale
or Lender accepts lower payoff, and give you some time to arrange financing.
If you can't get either of these things done – seller lose house
Acquire Ownership

Via "Deed In Lieu"
Back door approach
Seller avoids foreclosure on their record

Borrower arrange with lender to voluntarily deed the property back to them
Called "Deed in Lieu Of Foreclosure"
YOU can be that lender!
BUY Junior Liens to start foreclosure yourself = "Deed in Lieu" proposal to borrower once you have initiated the foreclosure.
IMPORTANT – TO AVOID BANKRUPTING Yourself – remember the right exit strategy prepared for each deal. It's not mix and match! EVALUATE every deal you get involved with and understand the risks and benefits of each and SUCCESS IS YOURS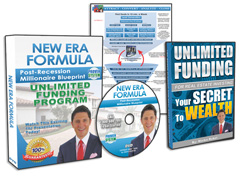 Request FREE Funding Kit and Discover How To Legally Bypass Banks And Gain Direct Access To "No-Credit-Required" Funding You Can Use To Achieve Your Financial Freedom... Start Now!