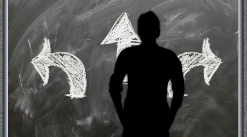 Lease options may not be the most straightforward way to make money in real estate, but it can be done! With hard work and an understanding of this advanced investment method, a lease option (or a number of lease options) can earn you the profit that you desire.
Straight Lease Option as the Lessee
There is more than one way to make a straight lease option deal if you are an investor. If you want to be the lessee, you can be! This may seem like a less popular choice, and it is, but if an owner is having a hard time selling their home, they may accept such a deal.
An investor makes money off this deal by returning the lowest possible rent to the owner while subletting the property for the highest possible rent. The difference is what you, as an investor, will profit.
When making a deal like this, it is important that you:
Tell the owner your plans. Never hide your plans from the owner, as this can cause serious legal problems later on. Put it all in the paperwork so they know that you plan on subletting and charging more.
Plan on dealing with the tenants. The owner does not want to deal with tenants. That is why they've talked to an investor in the first place. Be ready not to burden the owner with tenant issues, because that will be your job.
Make sure that the owner signs paperwork. Without paperwork, the owner can cause you a world of legal trouble. Explain your plans with your attorney to put together the legal writing as necessary.
There is money to be made when you opt for this type of leasing option, even if it may seem a bit unconventional. Nevertheless, as an investor, you should consider any option that can make money.
Straight Lease Option as the Lessor
A straight lease option as the lessor is a much more common tactic for investors. When you are a lessor, you become the owner of the property. This can be much simpler than subletting it at the highest possible cost. As the owner, you will find a tenant-buyer (or they will find you) that will either buy the own over time or pay rent until they determine not to buy the home.
With a straight lease option as the lessor, you should expect to:
Deal with multiple tenants. It is likely that your first tenants will not be able to get the mortgage on the home. You should be prepared to deal with a number of tenants.
Do your research. If you don't want to have a slew of tenants that cannot get a mortgage, do extensive tenant research.
Charge less in fees. To find a tenant that can afford your property (and is willing to pay for the property), be sure to charge fair fees. Overcharging will only drive tenants away.
This more popular straight lease option results in a steady cash-flow, making it more attractive to most investors.
Straight Lease Options Should be Considered
As in investor, straight lease options sometimes go unconsidered. They shouldn't be, though! A straight lease option can create a steady income, as long as you follow the proper steps. Whether you are the lessor or the lessee, you can find a way to make a profit.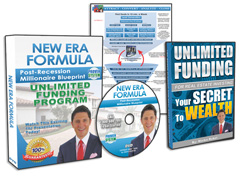 Request FREE Funding Kit and Discover How To Legally Bypass Banks And Gain Direct Access To "No-Credit-Required" Funding You Can Use To Achieve Your Financial Freedom... Start Now!