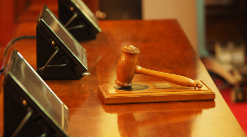 Purchasing a home for yourself or as an investment at auction is a heavily debated topic among home buyers. While some claim that auction homes can be bought at a discount, others vow by the private bid. The fact is that there are truths to both sides of the argument. Here are the pros and cons of buying a home at an auction.
Pros to Buying at Auction
Scoring a Deal

The bidding process can certainly go either way, but auctioned properties are often sold at discounted rates. Properties that go to auction can come unburdened by a reserve price, offering opportunities aplenty to the shrewd buyer. Sellers that go to an auction can also be anxious to dispose of their property promptly, offering another window of opportunity.
Transparency

Auctions offer a transparent process for buyers who know what the competition is and can bid accordingly. This can result in them making a successful bid that falls below their budget. Conversely, in submitting an offer for a private purchase, buyers reveal their cards early and run the risk of paying more than the property is worth.
Quick Settlement

Fast settlements are part and parcel of buying at an auction. The terms set by the seller and auctioneer can be predetermined and rigid, generally leading to a short period between auction and settlement. That ensures successful bidders become owners quicker than through a private sale.
Cons to Buying at Auction
Competition

While an auction offers occasional value for buyers, it can also drive prices up. If a particular property attracts strong interest, some buyers will get caught up in the moment and bid beyond their budgets. Heavy competition among bidders will ultimately result in an inflated sale price. If you're in the investment business, you want to check yourself while you're at the auction. Be sure that you're not operating out of emotion, but rather, stick to working the numbers.
Less Time to "Try Before You Buy"

The fast-paced nature of an auction sale can result in buyers having less time to properly inspect a home during the pre-auction process. Consequently, those that purchase a home at an auction aren't always aware of potential problems associated with the property and can incur unexpected costs for repairs and renovations.
Foreclosures

On the topic of additional expenses, homes sold at an auction are often foreclosures that have been vacated for an extended period of time. This can result in weather-related damage and other deterioration that will cause the buyer's total expenditure to skyrocket. Such costs are often significant and need to be taken into account before determining budgets at an auction.
Should you buy a home at an auction?
As you can see, there are pros and cons to purchasing homes at auctions. Some investors have great success, while others have had mixed experiences. Sometimes it's being at the right place at the right time, but more than likely, if you stick to your criteria and work your investment plan, you can make a solid investment at a home auction.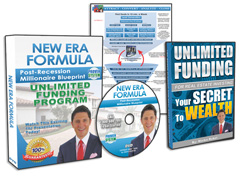 Request FREE Funding Kit and Discover How To Legally Bypass Banks And Gain Direct Access To "No-Credit-Required" Funding You Can Use To Achieve Your Financial Freedom... Start Now!