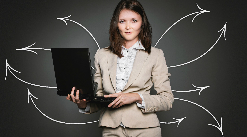 Deciding whether to delve into real estate investment on a full-time or part-time basis is a major decision. Do you allocate all of your time and income into an expansive property portfolio that will make another career impossible? Or do you persist with your regular occupation and seek additional income by buying and selling property on the side?
The Full-Time Investor

Full-time real estate investors enjoy plenty of benefits that come with dedicating your career to a single vocation. First and foremost, by increasing the amount of time invested into property, real estate professionals increase their expertise. This helps them develop a trained eye for a good deal and paves the way for shrewd business decisions – and profit. As they say in the real estate game, the more you learn, the more you earn.
Flexibility is also a major selling point to those considering swapping their regular career for the thrills of full-time property investment. There are no set hours, nor extensive ones if you get your investment decisions right.
Successful full-time real estate investors enjoy great work and life balance that leaves ample time for other vocations and hobbies on the side. Of course, a lot of hard work must be put in before you earn the cozy work-life balance a successful business owner enjoys, but the benefits are well worth it.
The Part-Time Investor

Part-time property investment allows you to maintain a regular income while learning the ropes of the real estate game. And, secure cash flow has offers positives on numerous fronts.
A regular pay check does not just provide money, either. It gives the part-time real estate investor time. With money coming in on a predetermined date, part-time property investors can be more discrete about the types of deals they pursue, allowing them to pick and choose real estate options more carefully. This should generally lead to successful investment decisions.
A regular job also provides a safety net during a season of slow sales. Full-time investors can certainly relate to the tribulations of a flat property market, which can make finding a source of income challenging. The part-time investor, while not completely immune from this pressure, is protected somewhat thanks to the income received from their regular occupation.
Finding the Right Fit

Maybe you're a part-time investor now, and you're wondering if you should transition into full-time. Or perhaps you're on the sidelines, wondering if you should begin investing part-time.
Good news is that there are benefits to be had on both sides of the real estate game. Whether full-time or part-time, the reality is that there are benefits available to both sides. It is simply a matter of choosing which is the best fit for you.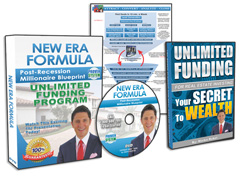 Request FREE Funding Kit and Discover How To Legally Bypass Banks And Gain Direct Access To "No-Credit-Required" Funding You Can Use To Achieve Your Financial Freedom... Start Now!