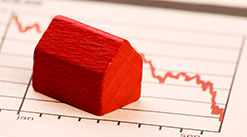 Mortgage rates for 30-year loans have fallen for the sixth straight week, according to Freddie Mac, falling to 3.78 percent for the week ending September 7. The mortgage rate for 15-year loans also dropped, from 3.12 percent to 3.08 percent. Points, which borrowers must pay to get the lowest rates, were not calculated in these averages. Each point is equal to one percent of the loan, with average points coming in at 0.5.
Due to the rate decrease, there was a slight increase in mortgage applications by 3.3 percent from a week prior, primarily prompted by homeowners seeking to refinance their mortgages. There was a 5 percent increase for refinance applications, after a relatively stagnant few weeks.
The geopolitical tensions are thought to have impacted the mortgage rates, bringing them down to their lowest point since the election in 2016. Joel Kan, an MBA economist, stated, "Refinance volume jumped as a result, and for the first time since January, the majority of application volume was for refinances, with the refinance share almost 51 percent."
Homeowners slow to move

With the current real estate market being tight, more homeowners are in a holding pattern, with new mortgage applications only rising 1 percent last week.
Hurricane Harvey certainly affected the volume of applications, as the banks closed mortgage activity for those areas in Texas that the storm affected. The banks will not be able to approve new mortgages or refinance applications until assessments and reappraisals are completed.
As global tensions rise, it's expected that mortgage rates will continue to decrease. If you're seeking to purchase a home and you need a mortgage loan, it's a great time to buy!
For the real estate investor
If you're interested in real estate investing, I assure you that there's a way you can bypass the lending process completely using my Unlimited Funding Program. It's a creative means of financing where you don't use your credit at all to secure a loan. You use the existing loan! This system helps you bypass financial barriers that oftentimes keeps many investors sitting on the sidelines.
Want to learn more? Get my FREE Investing Funding Kit today!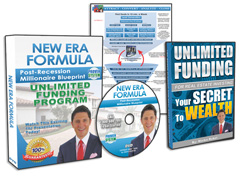 Request FREE Funding Kit and Discover How To Legally Bypass Banks And Gain Direct Access To "No-Credit-Required" Funding You Can Use To Achieve Your Financial Freedom... Start Now!