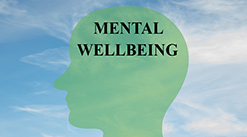 Mental health is defined as an individual's condition in regards to psychological and emotional well-being. Positive mental health is characterized by a person's ability to learn, manage and cope with uncertainty and change, maintain and form positive relationships with others and manage and express their emotions. There are several ways that you can benefit from having good positive mental health.
Impacts Your Work Performance
If your mental health is good, then your work life will be improved. Studies have shown that employees with good mental health are more productive at work. They also perform better on the job. Also, they have fewer accidents and miss fewer days at work.
Increase Your Earning Potential
Positive mental health could help you earn a higher income. There are several things that employers take into consideration before they decide to give a certain candidate a raise. Work ethic is one of the things that your employer will consider. People who are in good mental health typically have stronger work ethics.
Your productivity is another thing that employers take into consideration before giving someone a raise. They want employees who are totally focused on work while they are on the clock. It will be a lot easier for you to focus if you are in good mental health.
Additionally, your attendance is something else that employers consider when they are deciding whether a certain candidate deserves a raise. Every employer wants an employee who is dependable. If you rarely miss days and show up to work on time, then you prove that you are dependable.
Benefits The Business As A Whole
You are not the only one who will benefit from positive mental health. When employees are in good mental health, the whole business will benefit. Employee absenteeism is one of the many things that causes businesses to lose money. Employees with good mental health are less likely to miss work, good mental health helps businesses save money. Businesses will also save money if employees are more productive.
Employees with good mental health are able to provide better services to clients and customers. If people are satisfied with a particular business, then they will likely use it again. This will help increase revenue for the business.
Positive mental health will greatly benefit every aspect of your life, including your work life. Your work performance will improve, and you will be more likely to earn a higher income.
The whole business is positively impacted when employees are in good mental health.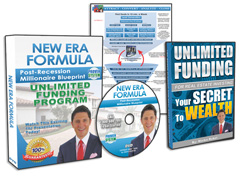 Request FREE Funding Kit and Discover How To Legally Bypass Banks And Gain Direct Access To "No-Credit-Required" Funding You Can Use To Achieve Your Financial Freedom... Start Now!