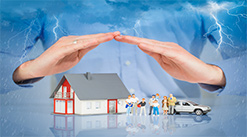 Every investor wants to protect their invested assets. Many do this by hedging their financial instruments, such as a stock owner buying puts and calls on their investments. Others do it by investing in low risk assets, such as mutual funds or bonds. Real estate investors have to deal with different issues, since their investments are physical assets, capable of actually being destroyed, as well as going down in value. One way that these real estate investors are able to mitigate the risks inherent in an investment in real estate is through insurance. Below are several different insurance considerations that all real estate investors should heed.
Protect Yourself from Liabilities
Insurance covering liabilities is especially important for a real estate investor, namely because you will not be around the house enough to know everything that is going wrong or could go wrong. Do you think that your tenant will let you know if a bunch of kids from the neighborhood are playing baseball in their backyard? If one falls and breaks their leg, you could be sued. Death of your tenant from carbon monoxide leaks could also fall on you as the real estate owner, since this is considered an act of negligence. You may even be found responsible as the owner of the property if your tenant's dog bits a passerby. Getting insurance to protect yourself as the home owner is important.
There are several companies that offer an umbrella insurance policy to protect against all types of bodily injury or liability resulting from accidents or property damage. These policies should be investigated by all real estate investors, especially if they plan on having tenants.
Protect Your Income
There is a type of insurance that can protect your lost income if there happens to be a fire or hazard in the piece of real estate that renders it unlivable. This loss of income insurance does not pay for the actual damage to the property, only the income that is lost from rent, so it is important to pair this insurance with hazard or fire insurance.
Protect Yourself from Hazards
There are many types of insurance to help protect real estate investors from all types of hazards. The most common types of insurance are flood insurance and fire insurance, but there are also other types, such as hail damage and sewer backup insurance. All of these protect against something that cannot be readily prevented, which is why it is important for all investors to purchase them. In the end, the benefits of these insurance types far outweigh the costs.
Understand What Vacancy Means For You
Sometimes, real estate investors simply buy a home, fix it up, and flip it for a profit. What they do not know is that vacancy, which is defined as having no occupants or enough furniture or appliances for someone to reasonably live in the home, often disqualifies several types of insurance that were mentioned above. It is important to always keep a house that is not being lived in furnished. A great way to keep the house from being vacant, by definition, is to rent the house out while you are waiting for the value of the home to rise. This not only brings in additional income, but it keeps your insurance valid.
Insurance is something that all real estate investors should consider, whether they are renting a home, flipping it, or just sitting on it waiting for the market to take the price higher.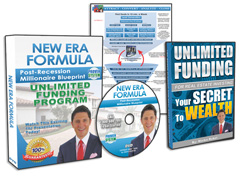 Request FREE Funding Kit and Discover How To Legally Bypass Banks And Gain Direct Access To "No-Credit-Required" Funding You Can Use To Achieve Your Financial Freedom... Start Now!