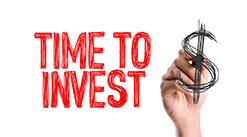 Think it's too early in the year to start your investing journey? Put your reservations behind you and learn how to finally be the "early worm" in 2017.
Real estate market analysts have long debated which month or season tends to be the best time to buy real estate.
While timing is often based on the cyclical nature of the regional real estate market you're in, there are several benefits to investing during the first few months of the year.
Seasonal Appeal
As the holidays come to pass and the weather returns to normal in colder climates, business and real estate activity always pick up speed. If you live in the northern or midwestern regions of the U.S., you may find that tons of attractive new listings are popping up during these early months.
In addition to being able to find properties more easily, you may also find yourself dealing with more motivated sellers during this time. Once you make your investment, you can reintroduce your property to market during the spring and summer months when they tend to present the best.
Less Competition
The greatest influx of home buyers comes during the summer months, especially families. This makes it a somewhat inopportune time to buy investment property. The beginning of the year is ideal for a few reasons.
First, buying during the late winter and early spring months helps you avoid the inconvenience of constantly being outbid on the properties you want during the busier seasons. Instead, you'll be able to enjoy the process as buyers bid on your property. Second, investing early can put you ahead of mortgage rate increases, saving you capital and enabling you to make even more investments.
Early Advantage
The first couple of months of the year aren't guaranteed to be easy – it always depends on the state of the market. However, if you can successfully get a few investments under your belt by springtime, there are so many more opportunities that can queue up for the rest of the year.
For example, if you plan to use your investment as a rental property, buying early will give you ample time to make renovations and move tenants in during the busier months of the year. Or, if you plan to flip the property, you'll be able to plan carefully and choose the best time of year to put it back on the market for sale.
When it comes to planning and timing your investments, don't listen to the naysayers who say you should wait it out for what they believe is the "perfect moment." Naturally, market trends are important to be cognizant of, but you can almost always develop a more complex strategy than what is popular at the time.
Ready to finally become the early bird who gets the worm this year? Sign up to receive my educational DVD real estate investing course to learn how to bypass the banks and start investing now.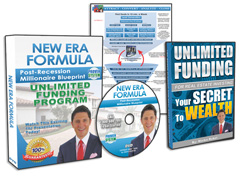 Request FREE Funding Kit and Discover How To Legally Bypass Banks And Gain Direct Access To "No-Credit-Required" Funding You Can Use To Achieve Your Financial Freedom... Start Now!