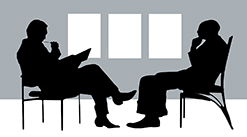 The thought of negotiating a sale can cause many people anxiety, because they don't think they're much of a negotiator. They think that master negotiators are born, not raised, but that's not necessarily true.
If you're concerned about closing any deal, I want to encourage you. I want you to know that you can master the art of negotiating, and it isn't as challenging as you think. Negotiation is a skill set that can be taught, and you can learn it!
I'm big on education – educating yourself and educating the person you're in front of. When you're "in the know" and have put the time into educating yourself, I guarantee you that you'll have less anxiety when negotiating with others, and ultimately, more conversions.
What not to say to a motivated seller

As a smart real estate investor, you spend a good bit of time marketing, so that you can get yourself in front of a motivated seller. Now, let's say you secure that first meeting with a seller, who has their home listed at a certain price.
The first thing you must know is that there are two things you DON'T EVER say to that seller.
What's the least you will take for this house?
Is that the best you can do?
I repeat: Don't ask the seller those two questions.
You may have heard some gurus say that this is the way to go, but I assure you it's never the way to go. Why?
Because that seller, who say, has their house listed at 300,000, is attached to his or her home. That's "home". They love it, and though they do want or need to sell it, they love it so much that they want a certain price. They believe it is worth that price, or a price very close to it.
So, let's say you go in there and say, "What's the least you'll take?" Then, say they tell you, "Hmmm. 290,000." And you come back with, "Is that the best you can do?"
Now, listen. To that seller, that's like a slap in the face. That question will not sit well with them, and many people will become offended and close themselves off to you from that moment on. Some may ask you to leave.
So, as you continue your real estate investment journey, vow to never ask those questions.
A System for You: Presentation, Education, Negotiation

You don't have to be a sales person to make the purchase, but you do need to understand your words are extremely important.
Therefore, I have created a system for you that you can use every time you speak with a motivated seller.
My Presentation, Education, and Negotiation System works. I use it every time I talk to a seller. I know exactly what I'm going to say on the phone with them, at their front door, while I'm sitting at the table with them, when I'm going over paperwork, and when I'm closing the deal.
I have as system for educating them, presenting to them, and negotiating with them. And, it works!
Negotiating a smaller number

Mastering the art of negotiation takes time, but it is something most anyone can do.
Today, I want to share with you one important aspect of negotiating any deal:
Always negotiate a smaller number.
Always use a system to get the sellers to go from the large numbers to small numbers before you start negotiating.
It will help if I use an example to illustrate this.
Let's say the house for sale is listed at 300,000, and the loan on it is 250,000. That's the amount you'd be willing to negotiate (250k). Now, if you're sitting there with the seller and tell him you'll give him 250k, he will know right off the bat he's out $50k.
That won't sit with him well. 50k sounds like a lot of money to be giving up.
So, rather than focus on the larger numbers, you're going to take time to educate the buyer by using my system. You're going to say something like, "Mr. Seller, we've found that sellers are happy if we can get them close to what they'd get if they sold through a realtor."
This will get his attention. This will help ease his pain (need to sell quickly) because you're telling him you can work the numbers close to what it would be like if his house sold on the market. Yet, he doesn't want to wait for the home to sell on the market. He's in a hurry!
So, at this point, you're acting as their advisor. You're educating them, and you're working the numbers down so you can negotiate a smaller number.
Let's say you know the seller would accept an offer from a buyer who would pay them 295k for the house. That's only 5k under asking price.
So, you work the numbers with the seller, explaining what they would look like if they sold through a realtor.
300,000 House price
5,000 quick sale discount
18,000 real estate commission (6%)
12,000 holding cost (4%)
10,000 closing cost (3%)
This equals 45k.
Now, you take that 300,000 and subtract the loan balance of 250,000, minus the rest, and it equals a net value of 5k.
This 5k is what the seller would net. But, you as the investor don't want to pay the seller that 5k, so you say something like,
"Mr. Seller, in a perfect world, this is what you would get, but this is not a perfect world and for me to get involved, I cannot give you 5k."
And here is where you get into the negotiation phase. This is where you negotiate at 5,000 to 1,000, as opposed to trying to negotiate them having to give up 50,000.
You see?
It's easier for them to think about giving up $4,000, as opposed to $50,000.
This is why my system is so important. You want to get sellers from those big numbers to the smaller numbers before you begin negotiating. You educate the seller, you present to the seller, and then you negotiate.
To help, I have created a net equity worksheet that you can use as a tool to go through everything with the seller. It helps you as the professional and it helps the seller understand better the process.
It ends up being a win-win for both of you!
Now, to recap, the two questions you should NEVER ask a seller are:
What's the least you will take for this house?
Is that the best you can do?
And, the rule before negotiating with the seller is:
Always negotiate a smaller number.
I hope this information helps you as you continue to master the art of negotiation, and continue to build wealth through your investment company.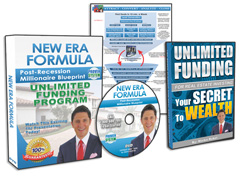 Request FREE Funding Kit and Discover How To Legally Bypass Banks And Gain Direct Access To "No-Credit-Required" Funding You Can Use To Achieve Your Financial Freedom... Start Now!