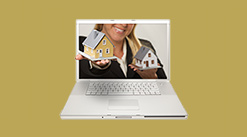 Managing your own real estate investing business and representing clients on your own is possible with the right sales and marketing campaigns in place. Understanding how to create a professional image and appeal to your target market is essential whether you choose to work for a real estate company or on your own as a real estate agent.
Build Your Brand
Building your brand as a professional real estate agent in the business is essential when you want to have an influence on those around you while gaining additional leads and potential clients. Having a brand for yourself requires the ability to remain actively engaged with presenting an image when trying to sell homes or invest in new properties.
Register an Official URL
Working in real estate requires you to register an official URL for your website and its domain. Having an official URL is not only a way for you to connect with a wider audience online, but it also shows your professionalism and helps to give you credibility within the real estate market itself. Building an official website is also a way for you to showcase your talents, skills and even past properties you have represented as a real estate agent.
Use Social Media to Your Advantage
Using social media to your advantage is also a key factor in discovering success with your own real estate investment business. Creating Facebook, Twitter and even Instagram profiles for your brand and the properties you represent can help to draw attention to your services and your name professionally. Using communities such as Instagram, Tumblr, Twitter and Facebook is a way to share photos and video media of any properties you are representing, attempting to sell or rent. You can also share photos and media of properties you have already invested in to help establish credibility and a positive reputation in the industry.
Consistency is Key
Whether you have chosen to run a blog of your own or if you have a website that showcases featured listings you have represented it is important to update with consistency. Updating consistently is a way to help with attracting loyal visitors and potential clients to come back for more in the future. The more you update your website and overall online presence, the easier it is to build your brand and to make a name for yourself in any industry.
Make Genuine Connections
Making genuine connections with your audience is essential whether you plan to represent clients or if you are looking for the best investment properties on your own. Using your website and online presence is a way to build trust while communicating with individuals who are genuinely interested in your services or the work you do each day. The more attempts you make to connect and communicate with your followers, the more likely you are to get the leads you need in any area of the real estate industry.
Learning how to properly market your own real estate investing business is essential to getting ahead in the real estate market as a professional or when working for a local agency. The more focused you are on designing a brand and image for yourself professionally the easier it becomes to land new clients and gain new potential leads for sales and listings in the future.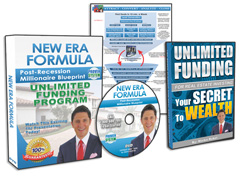 Request FREE Funding Kit and Discover How To Legally Bypass Banks And Gain Direct Access To "No-Credit-Required" Funding You Can Use To Achieve Your Financial Freedom... Start Now!