A good reputation is a must if you want to invest your resources in a real estate business and do well. But, a reputation is something you don't start with. It is something you must build, protect and maintain in the course of running your company.
As an investor in the housing sector, you will participate in business deals, open new accounts and make bigger profits. However, your most important achievement will be your reputation as a person and as a business. If you earn a good reputation, chances are that you will reduce your advertising costs without slowing down your business performance. So, it's important to build and keep a stellar reputation as you run your investment business. Here is how you can successfully do this.
Think long-term and be selective
People who want to get rich quick can without putting forth effort rarely succeed in their investment career. It is those who embrace the fact that a real estate career may take more than a decade to reach its peak that do well. Can you make big bucks fast? Absolutely! Does it always work that way? Not always. A lot of factors determine your ability to perform well in your business, including how well you align your goals and vision with those of your associates.
Sometimes a good business deal can be dropped in favor of excellent opportunities that may arise in future. In short, you don't have to grab every investment opportunity that comes your way. You should learn to say no so as to expose yourself to greater deals. These sorts of deals will be brought to you by people you can fully identify with and with whom you share common goals and interests. Being selective and less voracious is the key to building good first impressions and keeping a solid reputation.
Avoid empty promises
Do not build and break your reputation at the same time. When you act contrary to your clients' expectations, you may ruin their lofty thoughts about you. In addition, if you do something wrong to people who trust you, acknowledge it and make retribution. Nothing can annoy a loyal client like hearing endless lies and empty promises. They can lose respect they had for you and persuade others not to consider doing business with you. Thus, building and maintaining a stellar reputation as an investor requires that you own up when you are in the wrong and making good on your word. Then, people are likely to forgive you and continue their dealings with you.
Conclusion

Aiming to retain your reputation no matter the situation should be your goal. Even if this means losing a good business opportunity, do it for the sake of attaining your success now and in future. See to it that you meet likeminded investors and treat them fairly and respectfully all the time. If you do so, you will manage to build and protect a strong reputation all through your investment career.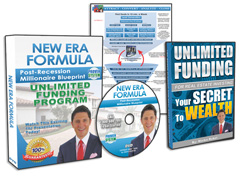 Request FREE Funding Kit and Discover How To Legally Bypass Banks And Gain Direct Access To "No-Credit-Required" Funding You Can Use To Achieve Your Financial Freedom... Start Now!