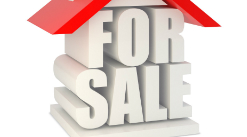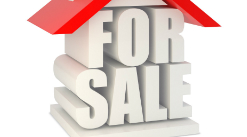 Getting into real estate investing can be very exciting. The thrill of your money invested making you money just feels good! If you're a newbie when it comes to property investing, you most likely spend quite a bit of time doing your research. You've read many articles, books, and perhaps listen to podcast or YouTube videos on the topic regularly. You've gained quite a bit of knowledge, and now you're thinking that it might be time to dip your toe in the water and start working on your first property investment.
If you're like many people, the thought of taking the plunge might scare you. You might feel like you don't know enough yet. You might be afraid to make a mistake that will cost you money. You might lack confidence, thinking that you'll make the wrong decision.
Having a bit of anxiety is normal
Having a bit of anxiety when you're purchasing your first rental property it's pretty normal. It's common to have anxiety when you step out to do anything new. But what separates the winners from the losers, or the players from the spectators, is moving forward even though you feel some anxiety. It's not having to have all of the answers.
Listen, any kind of investment is going to involve some kind of risk, but as a wise investor, you've done your research in order to minimize risk. You've put the time in, and now you're ready.
If you feel you're ready to purchase your first rental property, here are 7 essential tips that will help you as you move forward.
1. Do your research
Chances are you've already begun doing your homework, and this is great. Before purchasing any rental property, you want to spend some time researching various areas, such as:
The area that you want to invest in
The average rents going in that area
What niche you want to invest in
Your price range
What type of return you want
2. Create your criteria list
Researching is great, but it isn't enough. The next thing you want to do is to create a criteria list, writing down your criteria and making an action plan before moving forward.
Do you have a mission statement as an investor?
Have you written down your goals?
How much passive income are you seeking monthly?
How many properties would you like to purchase a year?
How long until you'd like to retire?
What are your cash flow requirements?
What's the most you can put in for rehab?
Writing things down will certainly help you reach your goals. Create your mission statement, write down your criteria, and then begin to strategize. Now that you know your niche, you've written down your criteria, it's time to make it happen.
Sometimes, in the excitement of it all, you can throw all of your criteria out the window and go with an emotional reaction. Don't go by your emotions. Stick to your criteria and work those numbers. If the home doesn't fit your criteria, negotiate until it does or walk away.
3. Get your financing in order
Before you even start searching for homes, get your financing in order. If you're going to be taking out a loan, get busy talking to banks and arrange the financing. There are various options available, even if your credit isn't exactly where you'd like it to be.
4. Begin your search
There are plenty of MLS sites to begin your search for your first rental property. Consider the more common websites like Zillow, Trulia, Realtor or Redfin. This is also a good time to get in contact with a realtor –  preferably someone who is used to working with investors. Let them know what your criteria is, so they can be on the lookout for you.
5. Make a solid offer
When you find a home that fits your criteria, go ahead and make a solid offer. Your realtor will take care of the paper work for this. The seller may not accept your offer or may counteroffer. Consider reading up on how to negotiate, so you can do your best at getting the numbers to work in your favor. Don't be afraid to walk away if the seller will not meet your criteria.
6. Due diligence
If the seller accepts your offer, a closing date will be set. Then you will enter the due diligence period, and during that time you will pay for an inspector to inspect the home. If the inspection shows major issues with a home, you can go back and renegotiate with the seller.
7. Become an exceptional landlord
Once the inspection and financing is completed, you attend the closing and sign all the paperwork. The home is then yours and you become the landlord, ready to start looking for the perfect tenants for that home.
If you're a newbie investor, purchasing your first rental may feel a bit overwhelming, but know that the best way to learn is to learn as you go. You can prepare a great deal before making your first transaction, but you'll learn so much more by actually doing it.
Move forward with courage through any anxiety that may arise. Many times, a realtor can answer your most pressing questions and may even be able to calm your nerves. If by chance they have rental properties of their own, they'll more likely be well prepared to assist you along the process.
Keep in mind that you're making an investment for your future. Continue to learn about property investing and always stick with your criteria, and chances are you'll experience good cash flow for the long-haul.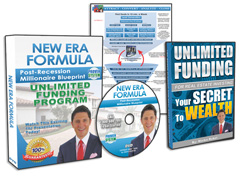 Request FREE Funding Kit and Discover How To Legally Bypass Banks And Gain Direct Access To "No-Credit-Required" Funding You Can Use To Achieve Your Financial Freedom... Start Now!