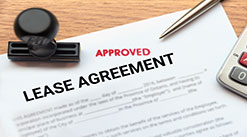 As a real estate expert, I get a lot of questions about leases, what they mean, what is legal and of course, especially how to get the one that is the most advantageous to you! While everyone should see a lease as set in stone once it is signed, the truth is that there is a lot to negotiate before that happens. Remember that negotiating a lease isn't a competition. It is essentially two sides with the same goal coming to an agreement. Negotiate your lease with the idea of cooperation in mind, and you cannot go wrong.
Be Polite
We can't say it enough. The person holding the lease is not a bad guy, and they are not trying to take you for all that you are worth. They are invested in getting a fair price for their property, and they are interested in getting someone in there for the long term. You are interested in renting a place that will work well for your home or your business. Remember that being polite costs you nothing, and it makes a great impression. This is something that can make a huge difference when you are thinking about getting a great place.
Time It Right
Do not simply call up a property and ask if they are willing to drop the rent or include some services for you. This is the worst way to start negotiations because they have no idea who you are and what you offer as a tenant. Instead, go, express an interest in the property and get to know the landlord a bit. Tell them why you would love the property and show them that you will treat it with respect. It is far better to start negotiations when you are face to face and when the landlord is getting to know you as a person.
Stay Calm
Remember that the worst thing that happens is that you are right back where you started. Negotiations don't always work out, and if you can show that you are calm, polite and willing to work even if you are stressed out and want something, it will go much better for you.
Rent Isn't the Only Factor
When people think about negotiating a lease, the first and foremost thing that they think about is the money involved, that is, the rent. While the rent is definitely something that you can negotiate, you will discover that there are also things like services for you to consider. Ask about more space, ask about services, and ask about things like amenities. You never know what is going to be offered if you simply ask for it, after all!
Get It in Writing
No matter what you negotiate for, remember that you need to get it in writing. Even if the landlord looks friendly or even if you are fairly sure I won't be an issue, getting it in writing protects you. It is always good to go back and have something in writing to refer to. Whether it is a change in rent, new amenities or just an exception in a clause, get it in writing and make sure that it is initialed.
Take a moment to think about what you want out of your new place. Negotiating your lease takes time, effort and energy, so take a moment to take a deep breath before you jump in!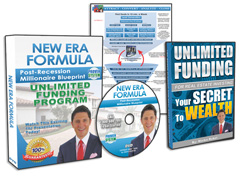 Request FREE Funding Kit and Discover How To Legally Bypass Banks And Gain Direct Access To "No-Credit-Required" Funding You Can Use To Achieve Your Financial Freedom... Start Now!