More than likely if you're putting your home or investment property on the real estate market, you're going to be working with a realtor. After all, realtors do make the process go much smoother and oftentimes can get your home sold in a much faster time than you could do if you sold it on your own. Once you hire a realtor, chances are you and him will sit down, do some paperwork, and have a discussion about the ins and outs of selling a home.  More than likely, though, the realtor will leave a few tidbits of information out perhaps out of fear of you taking offense. Let's take a look at 5 things a realtor would probably love to say to you, but won't.
Clean your home and make sure it smells wonderful
Some realtors do mention this, but oftentimes those on the receiving end take it personal. They think its common knowledge and find it insulting that one would even make a comment about it. Though it may seem like common knowledge, there are plenty of people trying to sell their home, but they neglect to clean it or freshen the smell. They may throw an air freshener on the cluttered counter so the kitchen may have some sort of pleasant odor, but the rest of the home may smell like animals, smoke, or a litter box. Take some time to de-clutter your home and clean it from one end to the other. Plug in some air fresheners or get an essentials air diffuser to help give it a lovely smell.
Depersonalize the home
Realtors would love to see their clients depersonalize their homes. This means that you make it less about you and your belongings and make it more natural. You can remove some pictures or pack up some belongings in order to make the home look more neutral. Some people hire a professional home stager to help with this process, especially for higher end homes.
You want too much for this house. You're not going to get it.
Some realtors will tell clients this, but some may hold off depending on the attitude of the client. Sure, you'll be given market value for the home, which is helpful in setting the initial price, but some think their house is worth much more than that and have no problem sticking to this. This can be a tricky situation and tact is necessary. Trust that your realtor wants the best for you and will give you their honest and professional opinion regarding price.
Take time to fix up the home before listing it
If you do a walk through in your home and the bathtub faucet is leaking, the light in the master bedroom doesn't work, and the sliding door off the kitchen won't slide open, your realtor would love to tell you to fix these things (and many do) before listing the home. Those looking to buy your home will be looking to get in there and not have to do maintenance right off the bat.
Be available for fast showings
Some potential buyers call the realtor and want to look at the home immediately, as many people just are not patient. It's to your advantage if you are available for quick showings, so keep an open mind. Additionally, keep the house tidy so that you won't be rushing around yelling at kids trying to get it in order in ten minutes.
Keep in mind that a realtor is a professional that has your best interest in mind. There are some things you're realtor may want to tell you, but fears you may take it personal. Stay open minded and trust that it's coming from a good heart with good intention.
Selling a home in the near future in Tampa Bay, Florida? Have you considered selling it via a home auction? Home auctions are booming these days due to the fast turnaround. Whether you have a custom, high end, investment, or a hard to sell property, consider putting it up for auction with a reputable like Real Estate Auctions.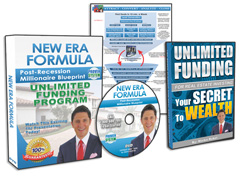 Request FREE Funding Kit and Discover How To Legally Bypass Banks And Gain Direct Access To "No-Credit-Required" Funding You Can Use To Achieve Your Financial Freedom... Start Now!