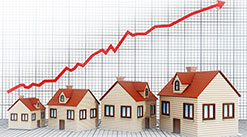 1. Prices are going up.
Good News for Homeowners! According the Washington Post, "Prices have been moving steadily higher since the housing bust hit bottom four years ago and should post another gain in the middle single digits."
This is great news for investors, who are looking for a solid return on their investment property.
2. Look for a lot of first-time buyers.
Though the average credit score needed to qualify for a loan is still historically high, it is expected to normalize this year. With the FHA's low fees continuing on from last year, look for a lot of first-time home-buyers encouraged by the lower interest rates.
3. Rent's Increasing.
Bad News for Renters. It's simply a matter of supply and demand. Since the Great Recession, an increasing number of Americans are renting, and vacancy rates are the lowest they've been in decades. The demand for rental properties is greater than the supply, so look for rental rates to jump up this year.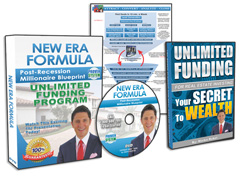 Request FREE Funding Kit and Discover How To Legally Bypass Banks And Gain Direct Access To "No-Credit-Required" Funding You Can Use To Achieve Your Financial Freedom... Start Now!