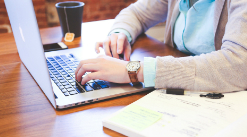 Communication is a critical component in any business segment. This is especially true in real estate where effective communication with prospective clients can go a long way in improving your success rate and your income. The ultimate goal of communication is to convince a prospect that you have the product or service that they need and that you understand what matters to them and what they expect from the transaction or business arrangement.
When you come across a motivated seller, you have to use effective communication skills to retain them. In other words, it is really up to your presentation skills to wow them into signing up with you. Get up close and personal with the property, the seller, and the potential buyer. Nail down the three main selling points.
Important questions
How will you market their property to the largest possible market that has the "right" buyer(s) in it? How will you fetch them the best possible price? What will it cost them and is it worth it? You can present the three selling points based on who the seller is and in what order they want to hear this information. Look out for signs of impatience. Impatience is a sign that you are dragging it too long.
Choose questions that elicit a seller's values. What kind of agent are they looking for? What format would they like to view the information in? Are they digital or old school? Do they want to know your marketing plan or are they just interested in the results? Based on what you learn about the seller, customize your marketing to the seller's needs. We know it's been said before, but the trick is to find out how you can differentiate yourself from all the rest.
Looks and behavior matter
Your plan to "wow" starts with that first knock on the door.  Be on time, or even early, appear composed, confident, and cheerful and stay observant. Make sure that you are charming all the key decision makers. Rubbing one of the decision makers the wrong way can rob you of the listing.
Present your marketing plan and how you are in the best possible position to draw a large number of interested parties to their property and also fetch the best price. Present your reviews and testimonials quickly to show why you are worth your commission. Your self-marketing is an indication of how well you will market the property.
Overall, effective presentation skills can go a long way in wowing motivated sellers and convincing them that you are the right person for the job.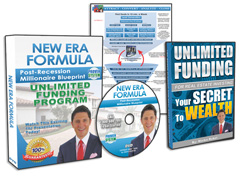 Request FREE Funding Kit and Discover How To Legally Bypass Banks And Gain Direct Access To "No-Credit-Required" Funding You Can Use To Achieve Your Financial Freedom... Start Now!