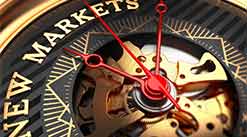 I just came across a 52 page report by The Joint Center For Housing Studies of Harvard University. For those seasoned investors with buy and hold properties serving as rentals or focused on the rental niche market, a very detailed, yet very good read.
For many, there is an allure to renting. There is a tremendous upside to renting, particularly today. Renting is more flexible than home ownership. A no brainer for many who choose to downsize for one reason or another. It allows you piece of mind while you take your time securing your chosen home lifestyle choice. More fluidity to move from one city to another or just one place to another without all the dislocation stress of selling or disposing your primary residence before acquiring another. You hate where you live, you can move again, no hassle. It is liberating not to have the financial obligations of home ownership for many.
Renting allows you to budget your housing expenses more easily. The monthly rent, particularly in trendy upscale areas, will likely climb, keeping in pace with the localized housing trends. And you avoid all the repair and maintenance headaches attributable to home ownership. The landlord's problem, not yours. No homeowner association fees, no real estate property taxes. Folks that rent, can invest the money saved not investing in home ownership and the additionally invested dollars can defray the rent as well.
The converse is also true. There are many advantages to home ownership renters do not have. The place is yours. You may do to it, within reason of course, whatever you wish. Hardwood flooring instead of carpet, upgrading appliances or the bathrooms and kitchen, even uniquely repainting to suit your styles and tastes are out the window if you do not own. You also lose home appreciation, which can be substantial, with no equity appreciation when you rent.
Recent trends are noteworthy. More Americans than ever are renting and paying more, as home ownership continues to fall. The Nobel Laureate and Yale University Economics Professor Robert Shiller expounds " It is more of a new normal, we went through a wrenching experience with the biggest housing bubble and the biggest collapse since 1890. This is an anxious time." From the Joint Center study " the nation's homeownership rate has been falling for eight consecutive years, down 63.7 percent in the first quarter of 2013 from a peak of over 69 percent in 2004." The Joint Center further acknowledges" the flip side of the decline in homeownership is a boom in rentals and a significant rise in the cost of renting, on average the number of new rentals has increased by 770,000 annually since 2004, making that decade since 2004, the strongest 10 year rental growth since the late 1980's. That downward trend continues through today.
Many folks living in rentals were once owners, foreclosures thinned the herd. Others are now trapped because lenders have significantly tightened credit standards. The changing population demographic is having it's effect as well, causing a seismic shift in housing. From seniors with post retirement needs, even assisted living and huge health needs, to millennials, change is afoot. Many minorities and other groups that historically have had to deal with fewer resources and opportunities to secure housing will be seeking moderate housing to rent in greater numbers than ever before. Millennials, with scarce job prospects and student loan issues are delaying children, marriage, and home buying in ever growing numbers. For them, they seek flexibility in their home living choices, ignoring the once venerated status symbol of home ownership as no other group has ever done. Many of those in their 40's and 50's fare no better as they no longer see home ownership as an option of choice. The Joint Center report observes more people in their late 30's to late 50's are eschewing home ownership and choosing to rent instead. According to that Joint Center report "The flood of renters has reduced the national vacancy rate to its lowest point in 20 years. Builders in new apartment construction concentrate on the higher end market, pinching those in the middle and bottom. The share of renters paying more than 30 percent of their incomes on rent, defined as cost burdened, has held at near record highs, and constitutes nearly half of all that fall into this category."
It remains for the savvy investor to appreciate all this. To more people than ever before, the roof overhead of their home is and will be a rental. This trend will likely continue for those seeking modest housing with modest resources. Investors who provide them with affordable options and moderate housing will do very well, particularly if they target the burgeoning rental market. Additionally, my students specialize in A good time to buy and hold for the savvy investor within this niche market.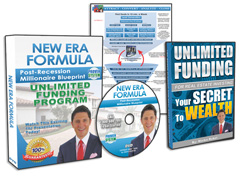 Request FREE Funding Kit and Discover How To Legally Bypass Banks And Gain Direct Access To "No-Credit-Required" Funding You Can Use To Achieve Your Financial Freedom... Start Now!