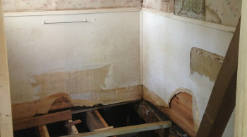 In today's real estate market, can I make serious money flipping homes? With many people watching popular television shows like HGTV's, Flip or Flop, I get this question a lot.
Who doesn't want to make some serious cash pronto? The house flipping business has proven successful for many investors over the years – there's no denying that. Since the housing bubble burst in the late 2000's, we've seen many "flippers" manifest abundance in their flipping career.
In fact, since the last recession, house flipping has become quite popular. Right after that housing bubble busted wide open, there were plenty of distressed, vacant homes due to foreclosure that people were snatching up, fixing up, and selling for big profit.
But is that what the market looks like today?
At the time of this writing, the economy has recovered quite well. It's a seller's market, which means housing supply is limited. This means that there's slim pickin' in many areas and buyers are well aware that they've got to have their "A" game on when it comes to offers.
In fact, there's plenty of buyers out there today that will get into a bidding war the day a house is listed, oftentimes paying more than asking price. This of course puts the investor at a disadvantage, as they need to secure property at a decent percentage under market value to have a good return on their investment.
The numbers on house flipping
Though the conditions might not be the best time to invest in a flip, there are still a good number of people doing so. According to the 2016 US Home Flipping Report by ATTOM Data Solutions, there were almost 193,009 single family homes and condos successfully flipped in 2016 in America[1]. That's the highest number in the past decade, so there are people out there successfully flipping. However, this makes it tough for new investors to come in, as the niche is saturated and it's very competitive.
And, the profit margins are not as great as you may think. In fact, there are many investors (especially newbies) who make the purchase and believe they're going to make killer money on the deal, only to find out in the end the numbers weren't anywhere near what they expected. They didn't calculate all the costs, nor the time and hard work required to flip a house in a short time.
A better way to make fast cash
Flipping is great for some investors, but with the competition and headaches that can come with it, I feel a better option is to use my Unlimited Funding Program. You're buying from someone who wants to sell their home quickly, (they're motivated) and they're willing to sell it under market value. You don't have to worry about renovating, worrying about contractors, or exhausting yourself flipping it. You simply buy it "subject to" and then do a lease purchase agreement with new tenants, putting cash in your pocket up front and a possible sale within a year or two should the new tenants make the purchase.
I've helped many students make incredible money using this system alone, including those who used to flip homes.
If you're interested in flipping homes for profit, there is a niche for that, but the truth is that right now it's VERY competitive. At the same time, know that you can make just as much money, (and more) bypassing the banks and using my Unlimited Funding Program to purchase investments.
[1] https://www.attomdata.com/news/heat-maps/2016-year-end-u-s-home-flipping-report/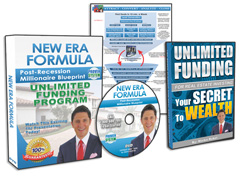 Request FREE Funding Kit and Discover How To Legally Bypass Banks And Gain Direct Access To "No-Credit-Required" Funding You Can Use To Achieve Your Financial Freedom... Start Now!