In today's day and age, there is no reason not to use the internet for your business on all sorts of levels. Fiverr is a useful tool for investors because there is an array of inexpensive-yet-talented labor at your fingertips.
Writing and Proofreading
Need some writing or proofreading done, but don't have anyone on your staff that can do it? Fiverr has a network of talented specialists in a number of languages. They can write and proofread any content that you may need without the high price-point that many professional writers and editors require.
Logo Design
If you need a logo designed, you could spend thousands hiring someone to do it hourly. With Fiverr, you will not spend that kind of money at all. Someone from their network of extremely talented individuals will create your logo for a low price-point. Plus, you experience the convenience of hiring them online!
Ad Posting and Local Listings
Hire someone on Fiverr to list all your local Craigslist ads rather than managing them yourself. Craigslist is difficult to keep up with and constantly emails you, which can clog up your inbox and become quite a hassle. If you need ongoing listings, someone on Fiverr is out there to help you simplify this process.
Web Design
Hiring a web designer can seem daunting. Fortunately, Fiverr makes it easy! You can find someone that specializes in this area and will do an incredible job. Fiverr freelancers can make your website look beautiful without charging you an arm and a leg like many web designers do.
Video Production
Video production can be a pain and rack up dollars. When you use Fiverr, there are solutions to all of the side projects that come along with video production. Whether you need video editing, background music, or even script-writing, Fiverr has a freelancer for you.
SEO Services
Finding someone that has a knack for search-engine optimization can be difficult. Luckily, Fiverr has a slew of freelancers with expertise in SEO. You can hire them without paying too much money, and you can expect high-quality SEO by the end of it. As long as you give them access to all of the tools that they need, freelancers that specialize in SEO are able to provide you with high-quality articles and/or blog posts.
Voiceover Services
It can be hard to find people that are experts in the voiceover niche. Not only do they need to understand the software and the equipment, but they also have to have the right voice for such a job. When you hire a freelancer from Fiverr, you are paying for someone that has knowledge in this area, as well as the software and/or the equipment necessary for you to end up with a quality voiceover.
Hiring a freelancer from Fiverr can benefit both you and the freelancer. It is all done online, making it fast, easy, and affordable.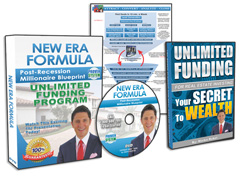 Request FREE Funding Kit and Discover How To Legally Bypass Banks And Gain Direct Access To "No-Credit-Required" Funding You Can Use To Achieve Your Financial Freedom... Start Now!