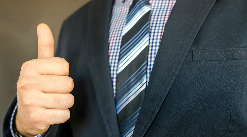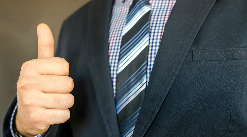 If you're a property investor who invests using my Niche2Wealth strategy, honing your "sales skills" will serve you well.  While you're technically not a sales person, you will benefit from learning from stellar salesmen and women. After all, you're in front of sellers who may only be a little motivated to sell, but if you master some sales and negotiation skills, you'll experience far better results.
Why are the most successful people in sales so successful? What are their habits? What do they consistently do from day to day? What do they refuse to do?  Today, let's look at 10 habits that the most successful sales people – and property investors – need.
Show up impressive.
Yes, successful sales people understand they only have about five seconds to impress prospects. They take the time to dress professional and speak clearly, with passion. They impress because they believe in themselves and their product or service. They also know what they will say in those first few seconds to break the ice. This is crucial when you first approach someone who you might do a deal with.
Keep your attitude positive.
Positivity is huge for selling. If you show up ho-hum or unenthusiastic, people will notice and be turned off almost instantly. Successful people do whatever it takes to get themselves in a positive mood and carry that positivity into their meetings. Even if they are having a bad day, they learn how to contend with negative emotions and let positive ones rise instead.  When it comes to selling, attitude is huge.
Don't flake on commitments.
Great sales people do what they say they are going to do. If they make a commitment, they keep it. This builds trust and is a great way to keep a client year after year. While the people you deal with may flake on you from time to time its important that you always show up when and where you say you will.
Take notes.
Successful people know they will forget important pieces of information if they do not take notes during a meeting.  You should be doing this on every meeting you have with someone, don't be impolite about it but jotting down important information is very helpful.  This goes over well when you make a follow up phone call and asks about their ill mother, who they happened to mention during the initial meeting. The fact that you took notes and asked about their mother's health scores incredible bonus points with people and makes you more likeable.
Learn your product/service inside and out.
Great sales people regularly study their product and/or service.  They understand that clients need to feel that they are the expert in their field. They also study their customers' needs. What do people want or need? What problem needs solving?  Then they regularly take to studying solutions and new opportunities to meet such needs.
Invite feedback.
Successful sales people want feedback from their customers, even if it's negative. They'll take that feedback seriously and use it to grow.  If they get a complaint, they will take a look at the complaint and really take some time to see where the customer is coming from. Then, if they can, they will make the necessary changes in order to provide a viable solution to the customer's problem. Whether it is a successful deal or not getting some feedback from the people you work with can only make you better. That means every appointment you make or person you talk to can only make you better.
Be persistent.
Understand that you will hear the word "no" several times before hearing "yes". This is not cause to give up. In fact, great sales people never give up.  Remember that this, at times, is a numbers game, so keep pitching to as many qualified prospects as you can and allow the "yes" to come when it comes.
Ask excellent questions.
There are powerful questions you can ask prospects and great sales people are not afraid to ask them.  Even some questions that may seem probing they will throw out there because they tend to make prospects really do some thinking.  Memorize a list of powerful questions that you can use consistently throughout the sales process that also help you understand what is happening with the property and the person. There is some free training by Zig Ziglar on YouTube that teaches question based selling that is worth checking out.
Listen intently.
The most successful sales people don't do all the talking. No, they listen intently to the heart of the prospect, but also for hidden messages and clues. They ask them to tell them more, so they can search for underlying clues. They also maintain eye contact and nod their head, so that the person will know that they are really listening.
Nail your presentations.
Awesome presentations wow prospects. Focus on exactly how your service will benefit the client and they do it in such a way that the prospect doesn't feel pressured or pitched. It's more of a conversation, with the prospects wants and needs first and foremost on the table.
The most successful person is methodical in how he or she approaches their job or business. They understand that developing and mastering effective habits will benefit their business and they do so relentlessly.  As a real estate investor, adopt these 10 habits and watch how you continue to climb the ladder of success!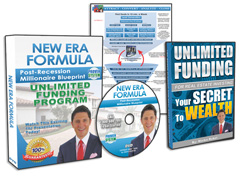 Request FREE Funding Kit and Discover How To Legally Bypass Banks And Gain Direct Access To "No-Credit-Required" Funding You Can Use To Achieve Your Financial Freedom... Start Now!