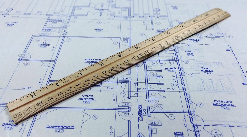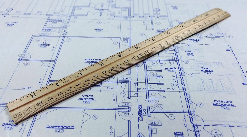 When you're investing in homes to make a quick turnaround, you want to be able to sell them fast or you've put a lot of effort into it for little to nothing. Think about it – you've gone out and got leads, found the home, negotiated with the seller to get the home at a great discounted price, and you're set to close the deal.
Now what if you can't get the house sold or get that lease option fast? What if it takes months?  This won't do you much good, so it's essential that you use a selling blueprint to learn the best practices to sell fast.
In Module 10 of our Foreclosure Investing Mastery Course, I've included a unique selling blueprint to walk you through the steps you need to take when you need to sell fast for excellent profit.
For now, here's a brief summary of some applicable steps to take once you've acquired the property:
Start utilities – A few days before closing, go ahead and get the utilities turned on. You want to be sure that you have power to be able to do whatever needs to be done in the home, like cleaning the pool or watering the grass. Also, put the lock box in and make a "to-do" list of the things you need to do to get the house in order.
Perform any repairs – Do your repairs as soon as possible, such as replacing carpet, touch-up painting, etc. If the inside of the house doesn't have neutral paint, consider painting the whole house so it's a neutral color. Buyers would rather have a neutral color than something bright or dark; this way, they can either keep it neutral or paint it whatever color they wish to easily.
Clean up – You want the home to be spotless, so either get some elbow grease or hire some cleaners to tidy up.
Stage the property – You want to stage each home nicely, use staging that would go into a more expensive house. This simply makes the home look nicer and more attractive to buyers.
Decide on a selling route – Decide whether you're going to sell the home outright, round robin, or with a lease option. There are several factors that come into play here, including what your end goal is, how your local market is doing, or how the deal has been structured.
For example, if you're selling the home outright, you'll want to price it a bit higher or if you're selling with a lease option, you're going to price it between 5 to 10 percent higher than the fair market value.
Now there are other factors to consider, which I cover in depth in Module 10 of our Foreclosure Investing Mastery Course.  If you haven't purchased that course yet, I encourage you to do so, as it's furnished with detailed information that will help you succeed in your investment business.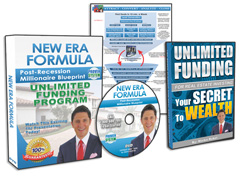 Request FREE Funding Kit and Discover How To Legally Bypass Banks And Gain Direct Access To "No-Credit-Required" Funding You Can Use To Achieve Your Financial Freedom... Start Now!