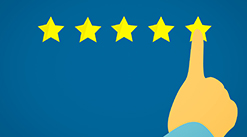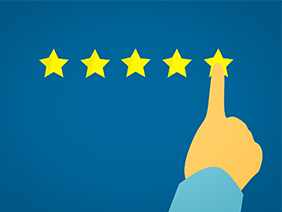 As with many industries, the relationships you form and the reputation you build can have a lasting impact on your business, whether it is good or bad. Ensuring that you are providing the best service now can also help you establish a good reputation. People are much more likely to want to do repeat business with someone they find has a strong work ethic and is an excellent communicator.
Several attributes can ensure that you are providing exceptional service and building a solid reputation:
Excellent Communication – Whether it is returning a phone call, or responding to an email, being prompt is always in your best interest. It is helpful to set an acceptable timeframe for yourself to respond to correspondence. For instance, you can aim to return all phone calls within 24 or 48 business hours.
Provide Updates – Communicating updates throughout a business transaction is also beneficial. Keep other parties informed about where you are in the process if there are any complications you foresee and provide regular status updates. Knowing that you are reachable can build others' confidence in doing business with you. There is nothing more frustrating than having an important question, and not being able to reach the person with the answers.
Follow Through – There are many reasons that follow-through is essential. If you say you will do something, hold yourself accountable and make sure you fulfill your commitment. If you have committed and are sensing that there may be a problem, communicate this as soon as possible. People will be much more likely to understand that sometimes things happen if you are forthcoming.
Be Honest – Nothing is more frustrating than when someone tells you something you later find out to be untrue. If you are answering questions and don't know the answer, say so. Relaying inaccurate information can come back to haunt you later. If you make a mistake, admit it. Being honest and owning up to the blunder lets others know that you are trustworthy and ethical.
Be Genuine – It ties into the earlier mentioned attributes but being sincere can also help build a solid foundation for your business. Make sure that you are a good listener and know how to convey how you can help solve the problem. No one wants to hear how you will benefit. They want to know what's in it for them.
Don't Make Empty Promises – Don't make claims to do something you don't know if you can do. Nothing causes distrust more than finding out someone was not forthcoming about their experience or their business tactics.
Be Consistent – Consistency is key in creating and keeping a good business reputation. Following through on one project, but then slacking on the next, will lead to distrust.
Establishing a stellar reputation for yourself will not only help your current business, but it can also lead to opportunities in the future. People love to recommend people they have had good experiences with, and they also tend to do repeat business with people they trust.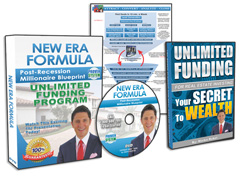 Request FREE Funding Kit and Discover How To Legally Bypass Banks And Gain Direct Access To "No-Credit-Required" Funding You Can Use To Achieve Your Financial Freedom... Start Now!