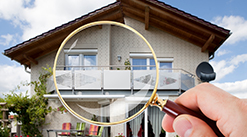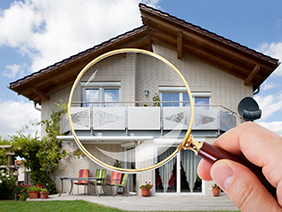 Getting an inspection on a property is a necessity and a major part of the due diligence that you need to go through before closing. Doing an inspection can save you many headaches and reduce the chance of expensive surprises popping up after you close.
When to do an inspection?
You may think an inspection sounds expensive, but it is worth it when you consider the amount it would cost to have a surprise problem come up after closing. But the good news is, you don't need to do an inspection until you are almost certain the deal will close, making the investment a no-brainer.
I recommend getting an inspection right after you have agreed to all of the terms with the seller, and a Purchase & Sales Agreement has been signed, or you have the deed. The purchase agreement will state how long you have to complete an inspection.
What does a home inspection look for?
A home inspector will go over the property with a fine-tooth comb. While they won't tell you how much it costs to fix a problem, they will give you a comprehensive list of everything going on, from the roof to the foundation and everything in between. An inspection looks at these areas, among others:
HVAC
Plumbing systems
Roof
Foundation
Mold and water damage
Attic and exposed insulation
The condition of the ceiling and floors
Windows and doors
Basement
Electrical systems
What do I need to do after an inspection?
After the inspection, you can meet with contractors and get bids on how much it will cost to fix any issues that need to be addressed. If the repairs are going to be costly, you may need to go back to the seller and negotiate on a lower price to offset the costs of the repairs.
How do I hire an inspector?
There are many ways to find a reputable home inspector. Asking for referrals from other contacts in the industry is one way. You can also search the National Association of Home Inspectors (NAHI) database. You do not want to hire an inspector based on cost alone. This is not an area you want to skimp on cost, and you want to make sure that you have a quality inspector, even if is a bit more expensive.
If you run into a bind where you have a deadline to complete the inspection, but they have a long wait time, you can also hire a licensed contractor to come in and look at the major systems and structures. They likely will not do as thorough of an inspection as an inspector, but it will give you a good idea of the repairs you may need to do.
Overall, finding a quality inspector and getting a thorough inspection are an integral part of a real estate investing transaction. For more information on inspections and strategies on how to be a successful real estate investor, check out my free Unlimited Funding Program.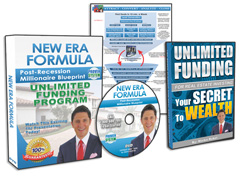 Request FREE Funding Kit and Discover How To Legally Bypass Banks And Gain Direct Access To "No-Credit-Required" Funding You Can Use To Achieve Your Financial Freedom... Start Now!