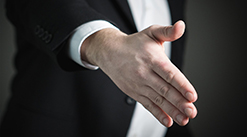 Not all home inspectors are created equal. Therefore, if you're in the investing business, you need to secure a reputable home inspector that is reliable and will inspect your home like a fine-tooth comb.  After all, if you skimp on your inspector, it can cost you buckoo bucks down the road if there's something majorly wrong with the home.
The following are five tips to consider as you begin your search for a licensed home inspector that you can add to your investment team.
Ask for referrals
A great place to begin your search is by asking those you already know for referrals. Ask you realtor, attorney, mortgage banker, friends, and family. Word of mouth is a great way to find professionals who are known for their great service and reliability.
Check the National Association of Home Inspectors (NAHI)
If you come up empty after asking around, check the NAHI for home inspectors in your area. Make a list and give them a call to get a feel for them and ask them questions.
Ask the right questions
Before making those calls, have a list of questions to ask them. Don't be afraid to ask the tough questions. You need a reliable, knowledgeable, and professional home inspector that has integrity. There are those out there who are just out to make a quick buck and will do a lazy inspection, leaving off potential hazards that could cost you money. Ask questions like:
What exactly do you check?
What don't you check?
What is your total charge?
How long have you been a home inspector?
Are you primarily a residential home inspector?
Are you licensed? By whom?
How long will the inspection take?
What is your availability to get to it? This week? Next week? Next month?
How long will it take you to get a full report to me?
Are you part of a national association for home inspectors?
Can I be there during the inspection?
Require a written report
When asking about the report, require a detailed written report so that you can better understand the findings. Some inspectors will just give you a form with a lot of checked boxes, and that can be tough to really see what's going on. Many will offer a computer printout with some checked boxes, as well some narrative as well. These tend to be fairly thorough.
Choose a professional with certifications or affiliations
Look for an inspector that has taken the time to align with professional organizations or has become certified through agencies like the National Association of Home Inspectors (NAHI) or the International Conference of Building Officials (ICBO).
Purchasing a home, whether it's for you or an investment, is a significant financial and emotional commitment. Aim for a home inspector that will be able to uncover structural issues, failing systems, and will inspect the home from top to bottom thoroughly. Do not overlook this very important step in the process of making the purchase – hiring a qualified, experience home inspector.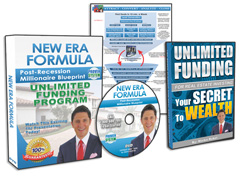 Request FREE Funding Kit and Discover How To Legally Bypass Banks And Gain Direct Access To "No-Credit-Required" Funding You Can Use To Achieve Your Financial Freedom... Start Now!