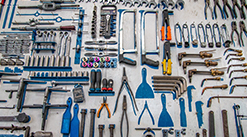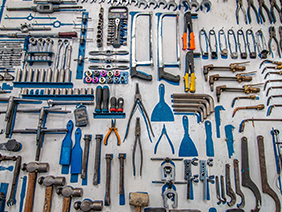 In the methods I teach for Real Estate Investing, I always suggest trying to find a property that does not need any major repairs. However, in the case where a home does need some work, it doesn't mean that it is a dealbreaker. You will need to complete an estimate of how much the repairs may cost and then make calculations to see if it a sound investment.
Assess the Situation
When investing in a property, you always need to do an estimate of the repairs that need to be done. There are many areas of a property that needs to be assessed, and it is important to take a thorough look at the condition of a property so that you are not hit with surprise repair costs later on. In our Foreclosure Investing Mastery series, I discuss in much more detail and include a cost repair estimate form, but these are some general areas you should always take a look at:
Outside of the home look at fences, sod, and landscaping
The condition of windows and doors
Ceiling fans and lights
Fixtures in the kitchen and bathrooms
Flooring
Wall repairs or paint
Roof or foundation problems
Essentially you should view the home through the eyes of a potential buyer, and look at things that they would expect to be fixed on a home they plan to buy. You can also get a better idea of repairs when you have the official inspection after the Purchase & Sale Agreement is signed. Remember, you do not have to fix every single problem that you see, only the things that will be most impactful in a buyer's eyes and will make them up their offer.
Get Quotes
You should always get at least three bids from reputable contractors. You can find contractors through personal references or through research of local review sites. Once you have a few houses under your belt, you will develop a relationship with certain contractors, and this will make the repair process go much more quickly. However, you should always get bids, to make sure you are still getting the best prices for quality work.
Do the Math
After you have gotten quotes, you can subtract the amount from your original estimated value. Remember to be generous in your estimates, just in case the repairs end up costing a bit more. You may need to go back to the seller and adjust the price if there are more repairs than expected. Once you figure out the repair estimates, you can calculate the After Repair Value, which refers to the amount the home is expected to be worth after the repairs have been completed.
To make the process go smoothly, you can use my ProfitGrabber Pro system that offers tools like a repair estimator to ensure the calculations are in line with a good investment.
Complete the Repairs
Once all of the numbers make sense, you should get started on the work ASAP. You should always double check the home after the repairs to make sure the contractor did a complete job.  The quicker you close, the quicker you will have money in your pocket and can move on to the next deal.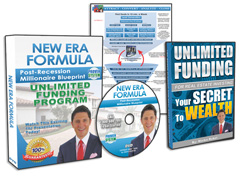 Request FREE Funding Kit and Discover How To Legally Bypass Banks And Gain Direct Access To "No-Credit-Required" Funding You Can Use To Achieve Your Financial Freedom... Start Now!