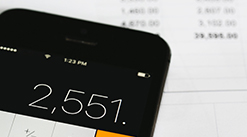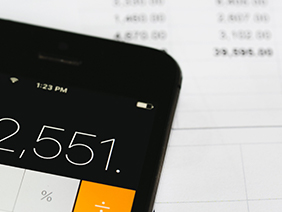 When you want to build a real estate investment business that is successful, you'll want to be able to analyze properties fast. And, chances are some of the properties you purchase will need some repairs, in which case you'll want to become a master at estimating the After Repair Value (ARV) – or the value of the home after you've made all repairs.
What is After Repair Value?
The ARV is just as the name suggests: The estimated value of a home after repairs have been completed. Now, keep in mind that the ARV is an estimate. There's no way of knowing for sure what the value of a home will be once repairs are done. It's not what you or your realtor thinks it might be, because there are various factors involved when it comes down to what someone will purchase that home for.
When working with the ARV, you're going to take into consideration the price you pay for the home and the cost of all renovations. Investors who fix-and-flip homes or those that cater to the foreclosure niche must be able to calculate an ARV so that they'll know if the deal will bring them profit or if it's not worth the investment.
How To Calculate the ARV
The formula for calculating the ARV is simple:
ARV = Purchase Price + Renovation Costs
To calculate, look at the following steps:
Estimate Property Value As-Is
Probably the best way to estimate current property value is to look at what it appraises for by an appraiser. However, you can also look at information found on MLS sites like Zillow, for example. To estimate current value, you'll want to look at the condition of the home, the neighborhood, the size, number of bedrooms and bathrooms, location, and so on.
Estimate Repairs Needed
When you get the property's estimated current value, go on to estimate the costs to make repairs, as well as the value those repairs will bring to the home. For example, let's say the home's price is $150k and you estimate it will take $20k to make repairs. You're planning on selling it for $200k because that's what comps tell you similar homes in that area are selling for. So, the ARV is $200k, and if it sells for that, your profit is $30k, assuming no closing costs.
Get Comps
It's imperative that you find comparable properties in the area to measure your ARV against. What have similar properties sold for recently? What does the data say? Keep in mind the home is only worth what someone is willing to pay for it; not what you think someone should pay for it.
In finding comps, look for homes with similar features, including square footage, condition, flooring, cabinets, countertops, landscaping, pool, number of floors, age, school district, beds, bath, etc. Also, look for those that have sold in the past few months.
Why You Must Master Calculating ARV
ARV is not always spot-on, but you can become really good at estimating the value of homes after repairs. It's crucial to master ARV because it helps you as an investor make informed choices and ultimately, profit. The better you are at calculating ARV, the more earning potential you'll have because you'll know what properties to invest your time into and what ones to avoid.
What To Do With The ARV
Many investors use the 70% rule when dealing with the ARV. This means that an investor will bid at 70% of the estimated sales price, minus the cost of repairs. If all goes planned, this assures the investor a return of around 30%, assuming no closing costs. And, it also gives them a bit of a cushion in case the estimate is a little off.
So, the 70% ARV formula is:
Maximum Bid = (ARV x 70%) – Estimated Cost of Repairs
To illustrate, let's say you determine the ARV of a foreclosure to be $100k and you estimate it needs $20k in repairs. Now, using the 70% ARV formula, you'll take that $100k and multiply it by 0.70, giving you $70k. Now, subtract your estimated cost of repairs ($20k), and you get $50k.
($100,000 x 0.70) – $20,000 = $50,000
Thus, $50,000 will be your maximum bid price. You see how that works?
Conclusion
Calculating the ARV is a great way to estimate a home's future value and is essential when buying properties to make a profit. The more familiar you get with ARV, getting comps, and doing your due diligence, the better you get at making a significant profit in real estate.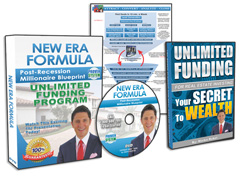 Request FREE Funding Kit and Discover How To Legally Bypass Banks And Gain Direct Access To "No-Credit-Required" Funding You Can Use To Achieve Your Financial Freedom... Start Now!