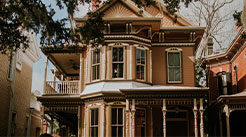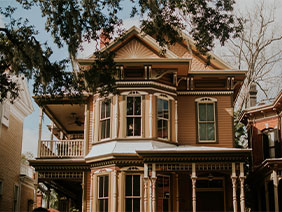 Maybe you are already a real estate investor and want to step up your game or perhaps you are considering going into real estate investing, but aren't sure if you have what it takes.
In general, there are five qualities that we consistently see in the most dynamic and successful real estate investors. Possessing these qualities means that you have the basis for a thriving and fulfilling real estate investing business. However, even if you don't have all of these qualities right now, they can be honed and developed over time to bring success.
Know Your Stuff
Learning not only the core principals of real estate investing, but also committing to continuing your education, are essential to lucrative real estate investing. Regardless of the type of investing you are in, it is helpful to know the current trends, most up-to-date strategies, and continually honing your skills in communication and networking.
For instance, courses like the Unlimited Funding Program, and the book How to Invest In Real Estate Without Banks can help with starting and growing a successful real estate investing business. To continue to thrive, you will have to invest in your growth, whether it is through online courses and books like mentioned above, in-person networking seminars, or even one-to-one mentoring.
Have A Positive Relationship With Money
In real estate investing you will have to be able to handle many types of calculations. To be successful, you have to care about money and be accurate on your calculations. Even if your financial situation isn't on point right now, having the mindset to be willing to improve your relationship with money can go a long way.
Discipline
Having discipline can help in many aspects of real estate investing. With investing, you may not have an office to go to every day, but you need to be diligent about your schedule. Have a plan for each day, and stick to it. Consistency will help you reach your goals faster.
People with discipline also tend to make goals that are specific, realistic, and measurable, which is essential to any business transaction. Having a methodical plan to track these goals, and measure them, can help grow your business, and in turn, your earnings.
Passionate
Passion is necessary to reach the higher rungs of success in any business. Being passionate about real estate investing means that you will work harder, and smarter, because it is something that you thrive on. Also, being passionate also helps take people out of their comfort zone, making the possibility for successful ventures more likely.
Be Humble
Real estate investing isn't easy. Can it become like second nature with the right training? Sure! But like in any business, especially when first starting out, mistakes will happen. You need to be able to trust in your skills and be humble enough to learn from your mistakes. Also, the ability to admit that you need to walk away from negativity can have positive effects on your business.  Mistakes can occur and some relationships are unproductive for your business. You need to trust in your skills and be humble enough to learn from your mistakes.
If you see these qualities in yourself and are not yet investing in real estate, you should learn more about starting a real estate investing business to see if it is a right fit for you.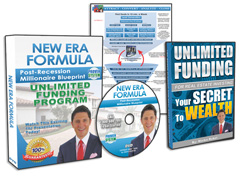 Request FREE Funding Kit and Discover How To Legally Bypass Banks And Gain Direct Access To "No-Credit-Required" Funding You Can Use To Achieve Your Financial Freedom... Start Now!