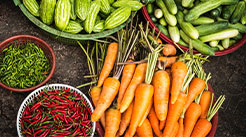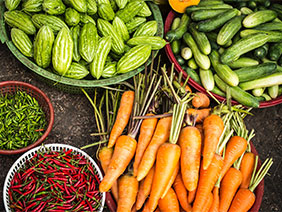 The fad of restaurants focusing on using "locally sourced" and "farm to table" food in their recipes has become popular over the years. But what has quickly become a fad, is also what is best for our health, our communities, and even local economies.
The Benefits For Your Health
 According to an article by the University of Vermont, there are numerous reasons to add locally sourced and grown foods into your diet.
Local foods have the shortest distance from "farm to table," As a result, the foods are fresher and retain more of their natural nutrients.
The crops can be picked at their peak and be quickly distributed locally.
For livestock, local is also beneficial for taste and freshness because the time to the table is much shorter than when it is transported across state lines.
There is a higher level of trust in foods when you can buy it directly from the farmer at a local farmer's market, or see the name of the farm that your foods are coming from a local restaurant's menu.
Food that has only traveled a short distance is much less likely to be contaminated.
Builds Community  
Buying locally sourced foods fosters a relationship between farmers and community members. There are many chances to meet the producers of the food at the farmer's markets and other community events.
When local farmers are supported, the land is more likely to be protected. Supporting these local businesses helps to keep the land and business within the community.
Ensures that the local wildlife and ecosystem is preserved. Supporting these farmers ensures that this land will be used for natural purposes in the future. 
There is less of a carbon footprint on communities because the products do not have to be shipped long distances, using fuel and other pollutants. 
Not Only Good For Your Health But Also the Economy
Purchasing and consuming locally sourced foods is also an integral part of boosting local economies 
Prices are often lower because the middleman can be cut out of the transaction. The money you spend stays with the local business people and not large corporations who may be located several states away.
Money spent locally stays local.
How to Find Locally Sourced Foods
Check out your local listings for farmer's markets. This is often where local farmers, cheesemakers, local meat producers and other local foods are distributed. You can also search for local restaurants and look for terms like "farm to table" and "locally sourced" on the menu
There are also services called Community-Supported Agriculture (CSA's). These offer goods from local farms that can be directly delivered to your door or be picked up from the farms each week. It not only includes produce, and you can often add things like local dairy, meats and other foods. This is a great way to incorporate these foods into your everyday diet
There are numerous benefits to purchasing and eating local foods, and with the movement becoming more popular, it is becoming easier to support local suppliers, even in smaller communities.
(Talk to your doctor and/or healthcare professional before you start any type of new eating regimen or diet programs. The content and information on this webpage are for informational use only and should be carefully considered by the user.)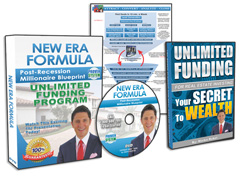 Request FREE Funding Kit and Discover How To Legally Bypass Banks And Gain Direct Access To "No-Credit-Required" Funding You Can Use To Achieve Your Financial Freedom... Start Now!