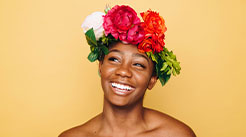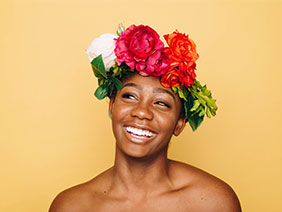 Personal development is something that should be on everyone's "to-do" list, as there's no doubt we all want to improve ourselves to the best of our ability. It just feels good and can lead us to a more balanced, fulfilling, and successful life.
If you're feeling like you're lacking when it comes to regular discipline regarding personal growth, let the following daily habits spur you to get back into the groove of improvement.
Smile While Getting Ready For The Day
From brushing your teeth to getting dressed for the day, smile.  Research shows that a simple smile can give your endorphins a boost, causing you to feel happier.  So, when you wake up in the morning, smile. When you're getting dressed, smile. When you're heading out the door, smile. You'll be starting your day off in a better mood already!
Take Time To Be Quiet
Every morning take at least five minutes to just sit quietly.  You can focus on your breath or simply sit with an attitude of gratitude for another day.  Quieting your mind right off the bat can help your stress levels throughout the day.  When you begin with a quiet mind, as opposed to racing, stressed out mind, you're more apt to be in a better mood, and have a better day.
Do Some Sort Of Exercise
Most of us already know that daily exercise is good for us, but not everyone disciplines themselves to follow through with this.  Take 10-20 minutes a day to engage in some sort of exercise. You could walk around the block, go for a hike, do some yoga, go for a bike ride, hit the gym, go golfing, or another type of exercise you would enjoy.
Talk To Someone With Good Energy
Communication with others can be something that boosts our mood or brings us down.  Make it a habit to spend time once a day engaging with at least one person who has good energy and is optimistic.  The old saying, "You become who you hang out with" certainly applies here.  If you go all day and the only ones you've talked to are disgruntled people, it can impact your mood.  Therefore, be sure that you're engaging in at least one conversation with someone who is on the same positive, optimistic plane as you.
Learn Something
Each day spends at least a little bit of time learning something new. You could take 15 minutes to read a book or watch an informational video.  Or, you could listen to a podcast or listen to an audiobook while driving in your car. There are so many fascinating topics to learn about, so be sure to make it a daily habit to invest in educating yourself in some form or fashion.
What you spend your time doing each day matters.  Take these tips into consideration as you go about your daily activities, investing in yourself mind, body, and spirit.  You'll notice a difference in your attitude and most likely, your level of optimism.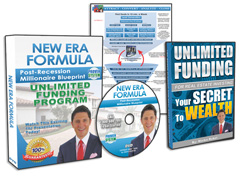 Request FREE Funding Kit and Discover How To Legally Bypass Banks And Gain Direct Access To "No-Credit-Required" Funding You Can Use To Achieve Your Financial Freedom... Start Now!