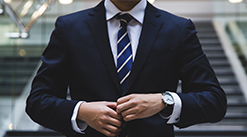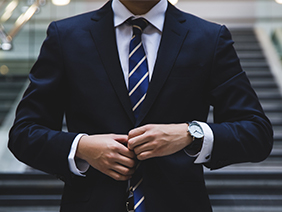 The real estate investment business is an excellent avenue to add residual income and continue to build wealth. The industry continues to grow, as more and more people become interested in starting such a business. If this sounds like you, I want to give some applicable tips to help you begin your business while paying attention to legal factors.
Legal setup
Some people begin buying real estate under their own name under Sole Proprietorship. This is common for those who purchase their first rental home, but the majority of real estate investors will incorporate so they can protect their personal assets.
An LLC is the most common legal entity for real estate investors, as it's reasonably easy to modify the business should the market fluctuate, and it offers excellent liability protection. When you set up your business as an LLC, you're sheltering your personal assets should something go awry in your business.
Essentially, to set up your LLC, you'll need an EIN number from the Fed and you will need to file your articles of organization with the state and keep your business in "good standing".
Financing
I teach 7 distinct Unlimited Funding Programs where you don't use any of your money or the banks for funding your business. However, there are a wide range of financing options available if you choose to go that route. Such as hard money loans, private loans, financing through banks, etc. Essentially, you're using other people's money and existing funding to purchase homes. You can learn more about this in our Foreclosure Investing Mastery course.
Insurance
As a real estate business, you're going to want to get the right kind of protection that covers you and your properties. Get yourself a reputable insurance agent or talk to a lawyer to find out the best type of coverage you may need.
Become friends with a good realtor
If you're new to real estate investing, it will serve you well to become friends with a good realtor who is familiar with property investing. Don't assume all realtors are knowledgeable about real estate investing. A rock-solid realtor should know the area well and be able to help you navigate the process when it comes to investment possibilities.
Get a business email address and phone number
Don't use your personal email for business. Set up a new business email because it's more professional. Get a business phone number as well. Consider having an automated message so people will hear your message 24/7, with an option to reach you live. Remember, you're targeting motivated sellers and many of them are going to want to talk to you right away, so be available.
Educate yourself
When you're moving forward in the real estate investment business, you're going to want to learn as much as you can about the industry. Fortunately, I've created numerous courses, if you don't have them already, to help you become an expert in real estate investing. In addition, I've created a plethora of helpful resources, such as worksheets, legal forms, scripts, etc. that will be super helpful to you as you move forward. These are available to those who have our Foreclosure Investing Mastery course.
Starting a real estate business is your next step toward creating the kind of wealth and freedom that you desire. I hope that these tips get you moving in the right direction and more excited about owning your very own real estate investing business.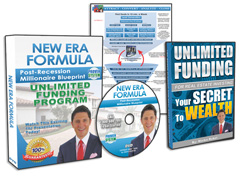 Request FREE Funding Kit and Discover How To Legally Bypass Banks And Gain Direct Access To "No-Credit-Required" Funding You Can Use To Achieve Your Financial Freedom... Start Now!