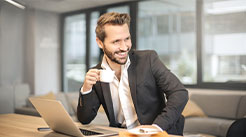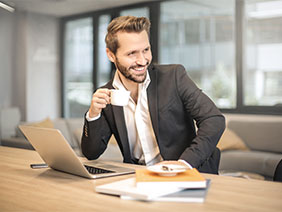 If you're brand new, or fairly new, to the real estate investing niche, chances are you're very excited.  Just think of the potential you have in cultivating a successful, lucrative business!  You may also feel a bit overwhelmed because there is an abundance of information about real estate investing online and in print.
If this sounds like you, here are some newbie investor tips that the pros would want you to know as you keep your momentum going:
Focus On One Niche
There are plenty of real estate investment niches to get in on, but to really make the most of your time and effort, focus on one niche right now; two at the very most.  Do you know what niche you're going after? What you're passionate about?  If you're following my teachings, then you'll want to focus on the foreclosure/pre-foreclosure niche. This is what our Niche2Wealth teachings are all about, so if you haven't gone through that information, by all means, do that soon.  Stay true to one niche rather than scatter your focus around. Perhaps later you can delve into others, but for now, focus on one.
Find Credible Information
There's a ton of information out there, but it's not all credible. Do your research on who you're reading after. Whether it's a blog, a book, or a workshop – do your homework before taking it on. You want to go with the information that's backed by true professionals.  Those investors that have the brains and the experience to back it up. There's always some hype floating around, so watch out for that. Look for exceptional, trustworthy information.
Follow Those With Expertise
Skip the bloggers who don't have the expertise to back them up. They may have great articles, and I'm not knocking them, but if they're not true experts. These will only get you so far. Look for those who have written books, held workshops, podcasts, and so on.  If you're going to put forth your time into learning, you might as well learn from the best in the field. Start following them and keep up to date on what they're teaching.
Know How You Learn Best
Do you learn better by reading, listening, or watching?  Some people dislike reading but can learn great listening to audiobooks or podcasts. Others prefer a book in their hands. Figure out your best learning style and commit to learning something new consistently.
Take Action
Learning is great, but if you never take action you're not going to get very far. Shoot for balance when it comes to learning and being proactive. It might feel a bit scary when you're first starting out, but know that as you make those calls, go on those appointments, close those deals, you'll become more comfortable. See, success is knowledge put into action, so go, get moving!
Being a newbie investor is an opportunity to travel a path that you've never traveled before. That's pretty exciting! Take these tips into account as you continue on your path, empowering yourself personally and professionally.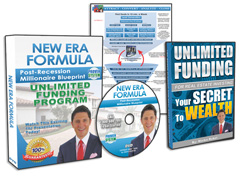 Request FREE Funding Kit and Discover How To Legally Bypass Banks And Gain Direct Access To "No-Credit-Required" Funding You Can Use To Achieve Your Financial Freedom... Start Now!