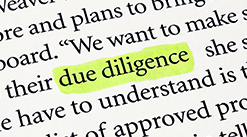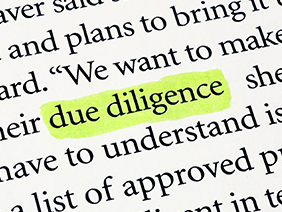 Due diligence can be defined as reasonable, particular steps taken by someone to fulfill legal requirements. This is especially indicative when someone buys or sells something.
Due diligence as a real estate investor matters. You may think it's redundant or boring, but it's essential because not doing your due diligence can cause you a good many headaches or even a nightmare down the road. And, it can certainly cost you money!
Just think if you purchase a property without going through your "Check These Things" list and later find out the foundation is extremely unsafe. You thought you could skip the inspection because the house looked solid or you just didn't have the time. Or what if the comps you got from the realtor were way off and you over-paid significantly? In such cases, you're apt to lose a decent amount of money and that could have been avoided if due diligence had been done.
Even if you're closing on the house fast, you've still got time to do an inspection to check for red flags. If you find something that's huge and you want to back out, you've got a little bit of time to do that – and you're apt to get your earnest money deposit back. But if you wait around and see red flags after the closing, you're out of luck.
Due Diligence Duties
For each property you're interested in, due diligence will require you to do certain things and be on the lookout for critical items. Here are some tips:
Get the power, gas, and water turned on if they're currently off. Why? Because you want to be sure everything is working alright, like the HVAC, plumbing, etc.
Inspect the HVAC system. Is it old? In need of repair?
Check the foundation for large cracks
Check for signs of termites or other pest damage. Look for dry rot
How's the drainage system?
How's the plumbing look? Rusty pipes? Leaks?
How old is the roof? Is their roof damage?
Would the neighbors make life miserable for a tenant?
How's the wiring?
Will it need new appliances?
Ever been checked for mold?
Of course, this is just a general list and some of these things you may not be able to distinguish if they're red flags or not. This is why getting a qualified inspector in there is essential. Having a professional get in there with a fine-tooth comb can give you a detailed report so you'll be able to make an informed decision about the home. This can help you when it comes to knowing when to walk and it can help you negotiate price.
Cost Estimations
If you're a new investor, you may be inclined to estimate repair costs lower than they will actually be. It's a typical newbie investor behavior, but it won't take you long to become better at estimating costs. Get a few bids on projects that need to be completed and don't be afraid to add maybe 20% onto the number you've worked up just in case. If the total amount is below that, then that's just more money in your pocket.
If you happen to discover an unexpected issue before you close, feel free to renegotiate with the seller. If that doesn't work, feel free to back out. If you find something after closing, it's tough to get the seller to pay for it then, and this is why doing your due diligence up front is so important.
Due diligence matters.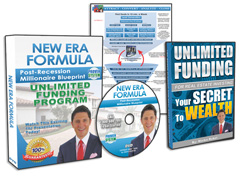 Request FREE Funding Kit and Discover How To Legally Bypass Banks And Gain Direct Access To "No-Credit-Required" Funding You Can Use To Achieve Your Financial Freedom... Start Now!