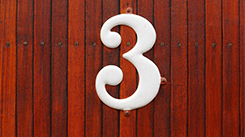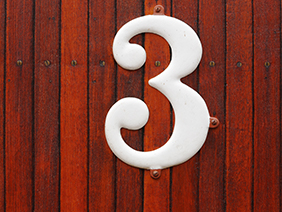 Sellers who are trying to sell their homes on their own, or For Sale By Owners (FSBO), are most likely selling their home themselves because they want to save money. If they were to list their home with a realtor, they lose out on about 6 percent due to the realtor's commission. Or maybe they've had a poor experience with a realtor in the past. Either way, they want to sell their home on their own so that they can pocket more money.
It can be easier to work with FSBOs than with realtors, as you know they're going to hear the offer every time. There's no need to wonder if the realtor will present the offer or not. Also, as an investor, we get to listen to the stories of the sellers, finding out just what their kind of situation is. Then we can present to them our solution to their issue.
Here are three tips for you as an investor when you're working with FSBO homes:
Build rapport immediately – Take time to build rapport at first contact. The seller wants to feel like you care about them and their situation – and genuinely care. They're much more apt to answer your questions and hear your solutions if they feel as if you care.
Gauge how motivated they are – You'll want to start gauging how motivated they are to sell fairly quickly. When they're telling you about their situation or reasons for selling, listen for their pain point or cause for motivation to sell. There are some FSBO that just aren't motivated enough for you to be interested. They may want too much for their home or have just curiously put their house for sale to see what happens. If they're unmotivated, you just move onto the next lead.
Fix their problem – If you feel the seller is in a situation where they're motivated to sell, perhaps due to current life struggle, having to move out of state, etc., assure them that you're in the real estate business to help people in such circumstances. You've got what it takes to help them get out from under that house, and you can close the deal quickly.
Many times, when they hear that you can close the deal lightning fast, their ears perk up. They want the house to sell ASAP, so your task is to assure them that you can make that happen, all the while showing them that you genuinely care about them.
You can get many leads through FSBOs, whether you find them in ads or you see signs in yards as you drive neighborhoods. Take these tips into consideration as you talk with them, as FSBOs are often great opportunities to find motivated sellers who are willing to sell their homes at a discounted price.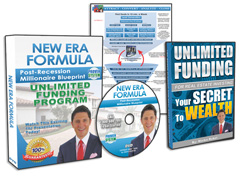 Request FREE Funding Kit and Discover How To Legally Bypass Banks And Gain Direct Access To "No-Credit-Required" Funding You Can Use To Achieve Your Financial Freedom... Start Now!