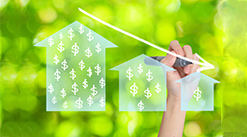 Summer is a time for real estate investors to essentially pause and think about how the state of the market will affect his or her next move…and despite the weather, markets aren't necessarily always heating up.
Perhaps you had a goal of flipping two local properties before September. Now is the time to make sure you still can, by analyzing how demand and market values in the area have changed since you set your beginning-of-year goals.
You should be prepared to re-direct your strategy at all times – whether that means hunting in a different neighborhood, debating a rental situation over a flip, or if you're lucky perhaps even adding more properties to your portfolio than you first imagined.
What's on the thermometer as we head into the summer of 2017? Read on to find out.
Home Prices Falling
While home prices have been pretty stable over the last few years, about a third of all US homes have yet to beat their pre-recession peak prices. That being said, it's still a buyer's market so it's a good time to pick up a few more appealing portfolio properties this summer in anticipation of future gains.
A recent projection from CNBC posits that the housing market will not truly recover to pre-recession property values until the year 2025. Smart investors will learn to play and win in this environment so they can be prosperous later!
Rents Still Booming
More people than ever are renting homes, and this summer will likely see that trend continue upward.
In most major metropolitan areas, the current real estate situation will allow landlords to charge higher-than-usual rents, while still being right on target for prices in the rest of the neighborhood. Renting would be an ideal setup if you were planning on purchasing and then holding a property until next year.
Geographic Appeal
Searching where the market is hot is a great strategy for upping your margins this summer. In this digital age, real estate investors are more than capable of communicating with Realtors and investing in properties outside their immediate area. The Bay Area and southern region of California are still extremely popular, with new hotspots like Arizona and New Jersey showing strength heading into the warmer months.
Fears of rising sea levels due to climate change may also begin to decrease coastal area demand during the next several years, so be mindful of environmental news if your neighborhood might be affected.
Ready to finally make the jump into real estate investing this summer? Having your funding plans locked down before you start will put you at an advantage.
My Unlimited Funding Method course material will definitely come in handy on your journey. In it, I will teach you how to circumvent traditional funding sources so you can get started in the real estate industry as soon as possible. Check availability for the course today by clicking here.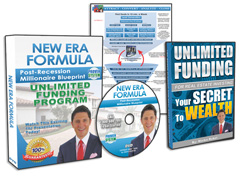 Request FREE Funding Kit and Discover How To Legally Bypass Banks And Gain Direct Access To "No-Credit-Required" Funding You Can Use To Achieve Your Financial Freedom... Start Now!