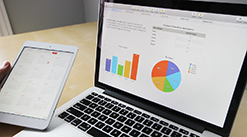 Whether you're a beginning real estate investor, or you've been investing for years, learning about real estate must become important to you. You don't want to go into investing with an "Oh, I'll just wing it" attitude. Teaching yourself about real estate, and in particular, learning how to work the numbers, is essential for investment success.
You want to make money on your investments – and not just a little money. You want the kind of money that makes all the time and energy well worth your while. You're more apt to experience this when you diligently invest in your own real estate education. You'll have the know-how, and feel much more confident going into each deal.
Learning important investment numbers
Let's start with some very important numbers. If you're going to make a profit in real estate investing, you must become adept at working the numbers. While there are rental property calculators that will help you with some important calculations, it's still important to get familiar with the terms and numbers yourself.
1.     Listing Price
The listing price is the very first number you'll look at. Chances are you're working with a budget, and you want to stick within that budget. You may have a pre-approved loan and must stay within a certain range, or maybe you just like dealing with homes in a certain price range. Keep in mind that along with a listing price, you'll have to figure in numbers such as:
Home inspection
Closing costs
Renovation costs
2.     Mortgage Payment
The next number to concern yourself with is the mortgage payment. This will depend on the price of the loan and interest rate. On top of the mortgage payment, there will be:
Insurance
Property taxes
Utilities
Ongoing maintenance
Vacancy fee should property remain vacant
Property management (if you hire out)
HOA fees, where applicable
3.     Cash Flow
Cash flow is the kind of number you want to see, as your primary purpose in investing ought to be getting a nice cash flow going. You want monthly cash flowing into your pocket, as this means you're profiting. What is cash flow? It's the money that's left after you pay all the expenses discussed above. A nice equation to remember is:
Cash flow equals monthly income minus monthly expenses
Working the numbers is important because you want to work them in a way where the rent you receive is well above all the expenses, and leave you with cash flow. On a yearly basis, this is called net cash flow or net operating income (NOI).
4.     Cash on Cash Return (Money in vs. Money out)
You must know what kind of cash return you're getting on your investment. To get this number, you divide the annual net operating income you get from the total cash investment, before taxes, by the total amount you invested. You'll get a percentage that you can then compare to other avenues for investment.
Cash on Cash Return equals Net Operating Income
divided by Total Cash Investment
If your cash on cash return falls between 8 to 12 percent, it's a good return. Of course, the higher the percent, the better for you!
5.     Cap Rates (Capitalization Rate)
You'll also want to understand what cap rate means. Put simply, it's the ratio of Net Operating Income (NOI) to the value of the property asset.
Cap Rate equals Net Operating Income divided by Price
If your numbers here fall between 8 to 12 percent, it's a good cap rate.
When you're doing an property analysis, it's important to find out the cash on cash return. It'll also be wise to do cash on cash returns on neighborhoods, as that's a great way to see what neighborhoods would be a decent investment.
6.     Return On Investment (ROI)
Your ROI is important, as it takes into consideration your cash flow and equity. It measures how efficient your investment is, giving you the amount of return on your investment.[1]
Essentially, it's gaining value in two ways.
Cash flow every month
Equity being built as tenant pays down loan
To get the ROI, you divide the annual return by the investment costs.
Learning the meaning of the numbers takes time
If you're fairly new to property investing, these numbers may seem confusing at the moment. Rest assured that as you continue to learn, you'll come to understand them much better. Fortunately, there are various investment property analysis calculators that will supply you with your projected rental income, cap rate, and cash on cash return. Take the time to run your numbers through such calculators to see how your potential investment ranks.
[1] http://www.investopedia.com/terms/r/returnoninvestment.asp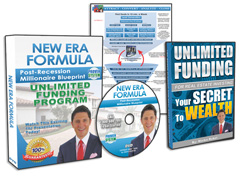 Request FREE Funding Kit and Discover How To Legally Bypass Banks And Gain Direct Access To "No-Credit-Required" Funding You Can Use To Achieve Your Financial Freedom... Start Now!