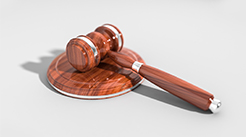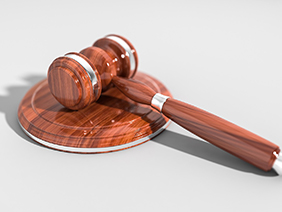 If you are planning on having a rental property as an investment, it is integral to understand the Fair Housing Act. In general, I do not recommend rental properties as investments until you have extensive real estate investing experience under your belt, but the Fair Housing Act is still something you should understand as a part of real estate investing.
The Fair Housing Act was formed to protect against discrimination when someone is buying, renting or applying for financing for a property. Essentially, it is protecting from unfairness in any activities related to finding housing based on these factors (also called protected classes):
Race
Color
Religion
National Origin
Sex
Disability
Familial status
Age
Gender Identity or Sexual Orientation
The Fair Housing Act is administered by the United States Department of Housing and Urban Development (HUD) and was originally called the Civil Rights Act of 1968. As an investor, you want to be fully up to speed on these laws before searching for tenants.
Some important aspects to keep in mind include:
You cannot refuse to rent or sell a property to an individual solely because they fall into one of the protected classes.
Advertising and marketing materials seeking tenants or buyers cannot include limitations based on the above factors.
Age can be considered when renting a property only when the community as a whole is restricted to a particular age group. For instance, there are active adult communities for people aged 55 and up.
It is illegal to falsely claim a unit is no longer for rent to avoid tenants in a protected class.
Rental terms cannot be different for a tenant because of one of the criteria mentioned above. For example, requiring a larger deposit for a property because of the renter's race is strictly forbidden, and you shouldn't be doing that anyway!
Access to amenities cannot be restricted to some tenants, but not others.
A rental agreement with a tenant cannot be terminated solely because they are a protected class. For example, you cannot terminate a lease because the occupant becomes pregnant.
You cannot try to entice someone to sell their home by insinuating that the neighborhood is seeing an increase of people in a protected class. This is also called blockbusting.
Avoid asking any questions that pertain to the protected classes. For instance, asking about the marital status, age or nationality should be avoided.
Tenants cannot be harassed for being a part of a protected class.
Some things you can and should ask:
Always conduct a credit check. Tenants can be refused for financial considerations, like bad credit, inability to pay the rent or a history of evictions.
Employment and income verification to ensure the tenant can regularly pay the rent.
How many people will reside in the property?
Request a history of evictions.
To protect yourself from violations under the Fair Housing Act it helps to have a standard screening process in place that you use for every tenant and property. This includes establishing advertising practices, consistent tenant applications and having a set list of questions you will ask potential renters. Additional details about the Fair Housing Act can be found on the HUD website.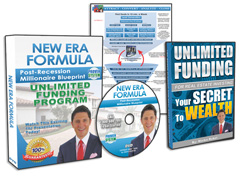 Request FREE Funding Kit and Discover How To Legally Bypass Banks And Gain Direct Access To "No-Credit-Required" Funding You Can Use To Achieve Your Financial Freedom... Start Now!