Let's say you've been talking to a highly motivated seller and they've agreed to a 'Subject To' deal with you. This means you're purchasing their property, presumably setting a closing date quickly. You get the title, while the mortgage loan stays in their name, which is essentially how 'Subject To' deals work.
But what if the documents get signed at closing and the sellers decide they don't want to move out? Then what?
This very well could happen, so it's best to prepare yourself on what to do in such a situation.
When sellers refuse to vacate
The ideal scenario is that you wait until the sellers move out before you close on the home. This allows you to get tenants or buyers into the home ASAP, getting cash flow quickly. However, we know that ideal scenarios don't always occur.
Many times, you get the deal, attend closing, and then the sellers have to vacate the premises in a week or so. A problem arises when they cannot move out for one reason or another. Maybe they've changed their mind. Or perhaps the place they were planning on moving to didn't pan out. Then what?
This is when you'll have to decide whether to move forward or not based on how much equity is involved in the property.  If the tenants won't move out, and you want to move forward with the deal, the worst-case scenario is that you'll have to evict them.  This can cost you months of rental income, so you'll have to crunch the numbers to see if it's really worth it to move forward with the deal.
It can take months for the eviction process, so will you still be able to profit if you're the one having to make payments during that time?
How long does the eviction process take?
The eviction time frame can vary from situation to situation.  You may simply have to let the sellers know that you're filing for eviction and give them the date they must move out by. If the sellers have a problem with moving out, the eviction could escalate to a legal dispute.
There are evictions with cause or without cause. Those without cause can take longer, which can really eat up any profit from the home purchase. If you've got signed documents that were signed at closing, you have cause for your eviction, so the process may be shorter.
Just be sure to work the numbers for the months you're estimating you'll be responsible for paying on the mortgage. If you're still looking good profit-wise, considering you'll be able to get new tenants in the soon, then you may feel as if proceeding with the eviction is worth it.
If moving forward means you'll be losing out on profit, you can walk away from the deal and continue looking for other deals.
Hopefully, you won't run into this type of scenario, but if you do, knowing ahead of time your options can help you out.
There's always a better way:
Now all the above issues can be eliminated with having better 'deal structuring' knowledge. In my deals, my sellers are highly motivated to be out on time due to the deal structure, so I don't have issues like the above.
In addition, I'm an investor who likes to think 10 steps ahead, so I use a special document that addresses the occupancy relationship after the closing. In the very unlikely possibility of eviction with my deals because of this document the process is very smooth and easy.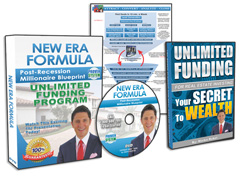 Request FREE Funding Kit and Discover How To Legally Bypass Banks And Gain Direct Access To "No-Credit-Required" Funding You Can Use To Achieve Your Financial Freedom... Start Now!