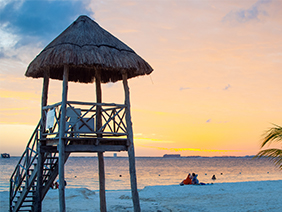 Cabo San Lucas has become one of the world's most famous vacation locations for celebrity sightings, beautiful natural attractions, relaxing on the beach, and snorkeling. Located on the coast of Mexico, it has become one of the most popular vacation spots because quite simply there are so many fun and exciting things to do!
Ready for your next vacation to Cabo?  If so, here's a list of fun things to do:
Visit Cabo Wabo for tasteful live music from various musicians from around the world. Along with good music, there's exceptional food you can enjoy inside or on the rooftop. Celebrities are known for visiting Cabo Wabo, so who knows who you'll run into while dining there?
You can go whale watching if you are looking for some relaxing, outdoor fun on the water. The Sea of Cortez passes right by Cabo San Lucas, and you can watch the whale migration certain months out of the year. There are local boating companies that will provide you with a tour guide who knows exactly where and when to go there, so you have the best chances of seeing whales.
When the hustle and bustle of Cabo San Lucas has taken its toll on you, there is a little northern town called Todos Santos that can offer you a calm, peaceful environment to help you recharge. Todos Santos is a quaint, artsy town with plenty of little cafes and art venues that can bring you back from the loud, party atmosphere of Cabo San Lucas.
There is a tourist hotspot called Cabo Adventures that offers tons of options of water fun and beautiful nature views. If you want to snorkel, go out in the water on a boat, ride jet skis, swim with dolphins, or simply relax on the beach, Cabo Adventures will be the perfect place to visit.
Experiencing new foods and cuisine is always an exciting part of any vacation and one of the best restaurants to do so in Cabo San Lucas is Sunset Mona Lisa. It is a sophisticated restaurant that offers beautiful views of the ocean and a sunset to die for. Sunset Mona Lisa has nine outdoor terraces, a champagne bar, and fire pits. It offers authentic Mediterranean cuisine. If you are looking for a fantastic dining experience on a cliff overlooking the Cabo San Lucas Bay, dining at Sunset Mona Lisa will be perfect.
El Arco de Cabo San Lucas is one of the best natural landmarks in Mexico. Also known as Land's End, it's on the list of best places to visit for many tourists, showcasing incredible rock formations with a well-known arch that has become one of the most popular locations for a photo shoot. It is definitely worth visiting on your trip to Cabo San Lucas.
Visiting Cabo San Lucas can be a vacation you will never forget because of the experiences and opportunities you will have there. There are tons of tourist hotspots and depending on what you want to do; there will always be something fun and exciting to try.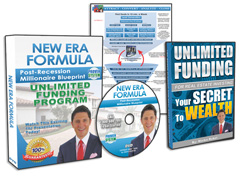 Request FREE Funding Kit and Discover How To Legally Bypass Banks And Gain Direct Access To "No-Credit-Required" Funding You Can Use To Achieve Your Financial Freedom... Start Now!