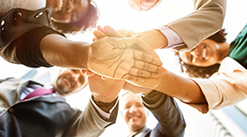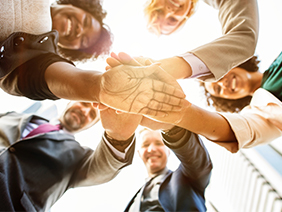 To create a successful real estate investing business, you'll want to surround yourself with a team of experts that are aligned with your goals. This "dream team" will have the experience and knowledge in various areas to help your business continue to grow.
If you look at excellent leaders, chances are they're surrounded by excellent team members – all of which are working toward the same goals. If you try to do everything yourself, or if you aren't thorough in your search for reputable team members, you may end up disappointed or burned out.
Therefore, as you build your real estate team, take time to do your research. Think of yourself as a coach, and you're scouting for team members who will take you to the championship. You want the kinds of players that can take instruction, as well as those who can take initiative. You want players that are reliable, committed, and willing to give 100% effort.
You can start by asking your sphere of influence for recommendations. Be sure that you spend time talking with potential team members so that you can get a feel for them personally and professionally. Ask them what they can bring to your team.
Real Estate Team Members
As you build your team, consider bringing on the following as team members:
Realtor – If you are new to real estate, an agent can be very helpful in helping you with property values. The most important thing we generally get from our agent are marketing lists from the MLS. These can be very powerful. You really need to make good friends with an agent who has MLS access.
Appraiser – Search for a qualified appraiser, just in case you need their services.
Home Inspector – You'll be doing home inspections regularly, so search for an experienced inspector that is affordable and thorough. Don't be afraid to ask for a discount for multiple deals.
Title Company – You're going to need a title company, preferably one that's familiar with closing 'Subject To' deals. Not all companies are familiar, so be sure you ask if they can close wrap transactions and lease options.
Attorney – It's always good to have a good attorney on your dream team, as you may need some legal advice down the road and to review your contract.
Contractors – Ask around for reputable contractors for your home repair needs. For some homes, you may need experts who can handle things like HVAC, flooring, roofing, plumbing, landscaping, and so on. Ask them if they do free estimates.
Mortgage lender – If you're planning on borrowing money for an investment property, get a good mortgage lender on board. They can help qualify your lease option buyers and can keep you posted on current lending guidelines.
Insurance agent – Get yourself an experienced insurance agent that's familiar with different types of policies. Look for those that offer reasonable deals and perhaps even give you a discount for bringing them multiple deals.
Building is a process
It's not necessary to have all your real estate dream team players in place to complete a transaction. You don't want to rush into making decisions, so if your team still needs a few players, it's alright. Just keep doing your research and bringing them on as you feel led. Remember that building a team is a process and it might take some trial and error. In the end, though, it's worth it, as your team helps you enjoy being among the top contenders in your area.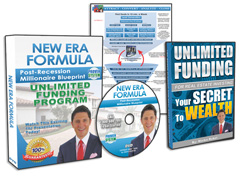 Request FREE Funding Kit and Discover How To Legally Bypass Banks And Gain Direct Access To "No-Credit-Required" Funding You Can Use To Achieve Your Financial Freedom... Start Now!