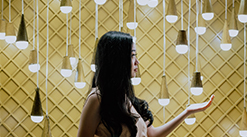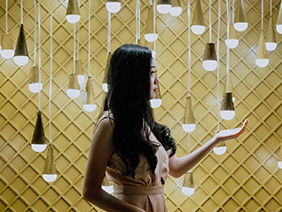 If you've never read the book Think and Grow Rich by Napoleon Hill, consider adding it to your "to-do" list. The principles in the book have been instrumental in helping millions of men and women maximize their potential in their business and personal lives. Regardless of where you're at business-wise, there are nuggets of wisdom throughout the book that can influence you in mighty ways. Here are five nuggets to get you started:
Be specific as to how much money you want
Hill says that it's not enough to say, "I want plenty of money." You must have a clear goal in mind – a particular number. For example, if you want to make $250,000 this year, then this is the goal you will write down. Be specific! Research indicates that those who set specific goals tend to reach those goals far greater than those who had vague goals. It seems those that are specific tend to spend more energy visualizing and creating action plans to actually achieve such goals. Therefore, today set a specific goal and write it down.
What are you willing to give to achieve that goal?
To reach your specific goal, what are you willing to give? As you probably know, you're going to have to give some of your time and energy. Are you ready to put in the time and resources necessary? Do you have the skill set necessary? If not, are you willing to acquire the skill set?
Set a date
Once you've got your specific goal written down, and you're aware of what you're willing to do to go after that, set a date in which you intend to have that goal met. If you merely write down that goal and neglect the timeframe, you won't have a sense of urgency to manifest that goal. If you only say, "I want a million dollars" without setting a time frame, you're less likely to achieve that goal.
Now, in setting a date, aim for a sense of urgency, but be sure that you're not being unrealistic. To say you want a million dollars in a week may not be realistic and could simply cause you undue stress. Create a timeframe that's reasonable. If you're not sure, talk to others who have been successful at reaching their goals and get counsel from them.
Create your plan
It's one thing to "think" about being rich, but it's another thing to create that wealth by formulating a plan and acting on that plan. Now that you have the specific goal and a date that you want that goal accomplished by, you can create steps or milestones to fill in the spaces. You might need to take a course or attend a workshop. You might need to put in two hours each evening after work to learn a new skill set. Surely whatever you want to do, someone else has likely done it, so find those people and draw from their experiences to create your action plan.
Write it all out
Straight from Hill's book, he says, "Write out a clear, concise statement of the amount of money you intend to acquire, name the time limit for its acquisition, state what you intend to give in return for the money, and describe clearly the plan through which you intend to accumulate it."
The author says write it all out on paper. Your specific goal, what you're willing to give, the date to achieve it by, the action plan – everything. He says write it on paper rather than type it out, as you're more apt to remember it and sink it down into your gut when you take time to write it out.
Read it out loud at least two times per day
Keep that paper handy so that you can read it out loud at least twice a day. Start off your morning reading it and end your day doing the same. Read it in between as often as you wish. Hill says as you read it, feel as if that goal is already true. Feel the excitement, exhilaration, and sense of accomplishment. This is your permission to obsess about something because as you do, you're likely to manifest the accomplishment of that goal within your time frame. As the saying goes, "Energy flows where attention flows," so money as energy can undoubtedly flow where your attention goes.
Principles help people achieve goals
Are you ready to take serious Hill's Think and Grow Rich principles? Great! Take time today to set your specific goals and write out your action plan. And, if you haven't read the book yet, feel free to dive in.
"Wishing will not bring riches. But desiring riches with a state of mind that becomes an obsession, then planning definite ways and means to acquire riches, and backing those plans with persistence which does not recognize failure, will bring riches." – Napoleon Hill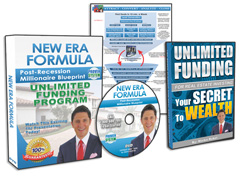 Request FREE Funding Kit and Discover How To Legally Bypass Banks And Gain Direct Access To "No-Credit-Required" Funding You Can Use To Achieve Your Financial Freedom... Start Now!