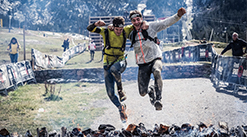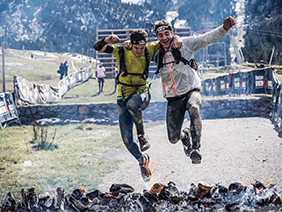 Real estate investing is a smart way to secure your financial future, but you've got to be the kind of investor that takes time to continue to learn about investing and put that knowledge into practice. Some "investors" aim for instant riches and then walk away disappointed when they don't see the results they want right away. Building wealth by investing in properties takes a strong desire to become successful, firm resolve, and deep insight.
The following are some of the top property investing tips that can certainly be beneficial:
1.  Get to know the area you're investing in
You can rely on a realtor to give you some insight and advice, but don't neglect to get to know the area you're investing in yourself. If you're seeking to invest in a home under market value, you've got to understand what market value is in your area. You've got to do your research and learn about the real estate market in your locality. Good news is this is not that difficult, as our ProfitGrabber software allows you to search for comps easily.
2.  Know that it gets easier over time
Seasoned property investors will tell you that they're most trying times were at the beginning of their real estate days. It was then that they seemed to hit the most hurdles and they were inexperienced, but they'll tell you that it gets easier over time. If you're a beginning investor, take heart and know that as you keep learning and applying the right strategies, you'll be able to relax more, feeling less stress and certainly more peace.
3.  Be a great landlord
If you are in a position where you have properties available for rental or lease, commit to being a wonderful landlord, as it makes a difference. Be sure that the rental property is attractive to tenants. Good properties tend to attract better tenants, so do your best to present a home that is in good condition.
4.  Think long-term
Whatever you do, think long-term regarding building equity and wealth. Some homes you may want to flip, and that's great. Other houses you may want to purchase "Subject To" and cash out with a considerable amount of cash within a short time. Still others, you may want to hold onto for decades. It's all working in your favor for the short- and long-term. Just remember that as with any investment strategy for wealth, commitment for the long haul and patience are necessary ingredients to see your goals come to fruition.
There's no time like the present to start your investing path to create unlimited wealth to secure your financial future, so make sure you have the right blueprint like my Niche2Wealth strategies.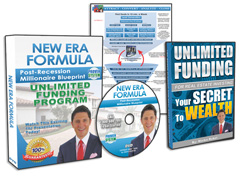 Request FREE Funding Kit and Discover How To Legally Bypass Banks And Gain Direct Access To "No-Credit-Required" Funding You Can Use To Achieve Your Financial Freedom... Start Now!