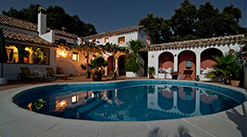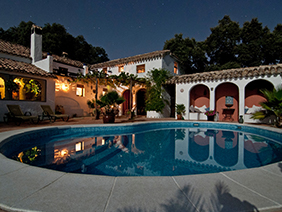 Leasing an investment property is a great way to add cash flow to your bank account. Of course, I teach my students a very specific way to lease to maximize cash flow, reduce tenant issues, and maximize profit when the property is sold later.
As many property investors know, consistent cash flow feels great. But maybe you're a new property investor and haven't quite gotten everything down pat yet. Or perhaps you've heard horror stories about tenants breaking leases, damaging property, and more.
Rest assured there are things you can learn that will help you when it comes to leasing your property and acquiring stable cash flow. Today, I'm going to share with you 5 helpful tips, so you can increase your chances of having a successful property investment experience.
1.  Document All You Can
It's great to go over details with your tenants in person but be sure that you document everything on paper. The lease agreement should have plenty of information regarding rules, the initial condition of the property, late payment charges, who covers what regarding utilities, repairs, deposits, whether pets are allowed and if so, amount of deposit, and so on.
There are plenty of sample lease agreements in our training courses that you can use, but it's also a good idea to have your lawyer create a specific lease tailored for your properties. A verbal contract with a handshake may seem ideal, but back it up with written and signed documents.
2.  Have Insurance
Be sure that you insure your rental property, as your existing home insurance may not cover it. Talk to your insurance agent to see what kind of specialized landlord insurance policy you may need to protect yourself and your property from accidents, damages, etc.
3.  Screen Tenants Well
Many tenants will come across as spectacular in person, and they may indeed have a lot to back them but screen all tenants regardless. Plenty of good people have problems paying their rent or other debts, so be sure to a check into their past regarding credit and see if they have any evictions. Also, if you have a property manager, he/she may have access to software that can flag a potential tenant quickly.
4.  Watch for Discriminative Language
There's an Anti-Discrimination Act that can help you better understand your rights, as well as your tenants. Be careful not to use language that would discriminate or ask questions regarding sexuality, race, sex, marital status, or disabilities, as it could come across as you seeking a particular type of tenant.
5.  Take Your Responsibility as a Landlord Seriously
Having an investment property is a business, and as a landlord, it'll serve you well and protect you to take it seriously. It's your responsibility to provide a safe property. This means providing a home that is structurally safe, free from asbestos or other harmful chemicals. If a tenant comes to you with an issue they deem unsafe, such as an urgent repair, it's your responsibility to address the issue quickly.
It's wonderful to have property rentals as part of your investment portfolio. Having a consistent cash flow can certainly help you keep building your savings and retirement fund. Take these tips into consideration as you lease out your property.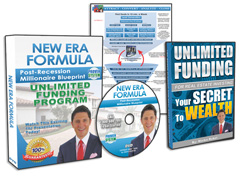 Request FREE Funding Kit and Discover How To Legally Bypass Banks And Gain Direct Access To "No-Credit-Required" Funding You Can Use To Achieve Your Financial Freedom... Start Now!