In today's real estate market, with home inventory quite high, you have a very real chance of encountering multiple offers on a home that you want to purchase. Whether you're purchasing a home for your primary residence, or you're a real estate investor seeking another unit, you'll benefit by learning how you can increase your chance at winning any bidding war you find yourself in.
Here are some great tips to use when multiple offers are on the table:
Use cash
Cash is king in more ways than one. If you have the cash, make a cash offer, because sellers are more apt to sell to cash buyers than those who are working with lenders.
Get preapproved for a loan
Don't wait until the last minute to get your ducks in a row with your lender. Be sure that you have been preapproved for the loan amount of your offer.  If you don't, it could hold up your bid and the sellers may go with another bid.
Have 20% to put down on the home
Do your best to save 20% of the cost of the home and if you can put down more than that, go ahead.  Having a large down payment is not only wise, but it also appeals to the sellers.
Have your proof of funds letter
Once you have secured your loan, contact your lender for a proof of funds letter that you can give to your realtor.  Many times this comes in handy, as the sellers want to know what bids are backed by approved loans when making their decision for sale price.
Give your best offer first
When there are multiple offers, it is best not to go in low in the hopes that the sellers will counteroffer.  Chances are they won't counteroffer at all and will simply go with the highest bidder. If you are particularly fond of the home, put your best offer on the counter, even if it is above asking price.
Keep contingencies brief
It is best not to have any contingencies when there are multiple offers on the table, but if you do, keep them brief.  A seller will shy away from an offer that has a lot of contingencies along with it.
Work with the seller's timetable
Find out what the seller's timetable looks like and keep it in mind when making the offer.  If they want to close within a certain amount of time, be sure that you let your realtor know that you can make that happen.
Write the sellers a letter
Some people have taken the time to write the seller's a letter stating why they want to purchase the home in the hopes that they will make a connection and win some favor.  In some cases, this works! Perhaps the home is close to the school you want your children to go to or your elderly parents live in the same neighborhood. It wouldn't hurt to write a professional and warm letter to go along with your best offer.
Bidding on a home with multiple offers may not be ideal, but if you take these tips into consideration, you'll be at an advantage for sure.  Discuss any questions you have with your realtor, as he or she may be able to assist you in getting your bid well noticed by the sellers.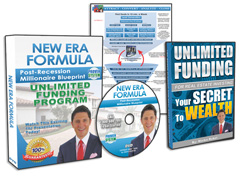 Request FREE Funding Kit and Discover How To Legally Bypass Banks And Gain Direct Access To "No-Credit-Required" Funding You Can Use To Achieve Your Financial Freedom... Start Now!